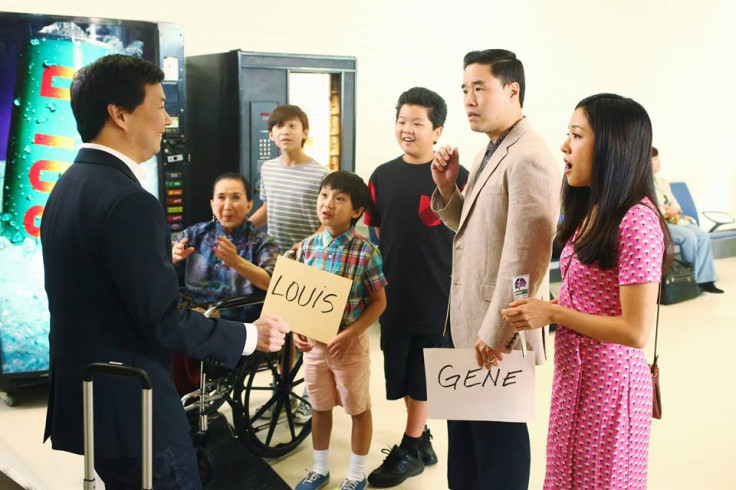 Get ready to meet another member of the Huang family in the season 2 finale of Fresh Off The Boat, airing this Tuesday (24 May) at 8pm EST on ABC Family. Episode 24 is titled, Bring The Pain, where actor Ken Jeong from Dr Ken will guest star as Louis Huang's estranged brother, Gene.
The official synopsis for the episode reads as follows:
Click here to watch the episode live stream via ABC Go. You can watch it online here.
In a promo for the episode, we see Louis's brother Gene visiting the Huang family in Orlando and they aren't exactly on the best of terms. The family goes to receive Gene at the airport.
Louis says, "Gene! Nice to see you again. Welcome to Orlando." Gene jokes, "Who are you? My parole officer? Come on bring it in," and hugs Louis, much to the latter's discomfort. Emery, Eddie and Evan are impressed by their new uncle but Louis continues to mock his brother's career choices in a polite way possible.
Gene then announces that he is not in Orlando just to visit them. "I have some big news. I am getting married." Louis says, "Congrats Gene. Who is the lucky lady.. that masseuse you met in Phuket?
Gene laughs and says, "My fiancée's name is Margaret. She is a consultant, very prominent family. Things are finally coming together for me." Louis says, "Good for you Gene," and offers to help with the luggage.
The promo ends with the brothers fighting about carrying the luggage as Eddie points out, "It's a Chinese polite fight, and you are never supposed to give in. These things can get a hell of a lot intense."
Inspired by a true story, Fresh Off The Boat stars Randall Park as Louis, Constance Wu as Jessica, Hudson Yang as Eddie, Forrest Wheeler as Emery, Ian Chen as Evan and Chelsey Crisp as Honey. The show has already been renewed for the third season.
.