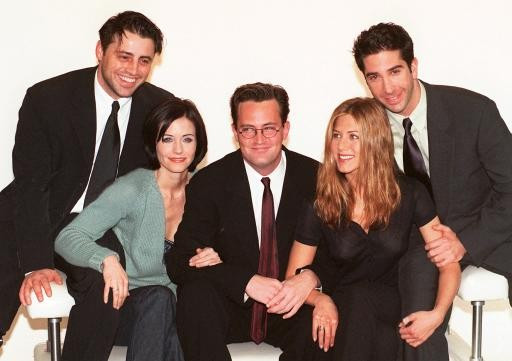 As the country waits with baited breath to find out whether Scotland will remain part of the UK or go it alone, our American friends over at Comedy Central have decided to help take the edge off with some comic relief.
To coincide with the 20th anniversary of much-loved sitcom Friends, classic episodes from the show have been reworked and 'badly dubbed' over with British accents.
In one clip, inspired by the Independence Referendum, a 'Scottish' Chandler is handcuffed to a drawer demanding 'freedom' while Rachel tries to convince him to stay with the union.
"You have your own parliament," she offers. "You can come to Liverpool without a passport."
"We are northerners, we stick together".
But despite her pleas, he remains unmoved, eventually yelling: "I want you lady to please listen up. Will you please let me vote?"
Other scenes also reflect the diversity of Britain, with Ross Geller transformed into a Made in Chelsea-style version of himself.
Phoebe becomes a straight-talking Welsh lass and ladies' man Joey shows of his cockney lingo after an Essex makeover.
And it looks like the clip has had the desired affect.
"We're northerners, we stick together' Killed me!!!!!!!!!!!" one viewer said.
Another wrote: "So good haha."
Friends fans last saw Jennifer Aniston, Lisa Kudrow, Courteney Cox, David Schwimmer, Matt LeBlanc, and Matthew Perry on screen together when the last episode aired on 6 May 2004.
Watch the video here: