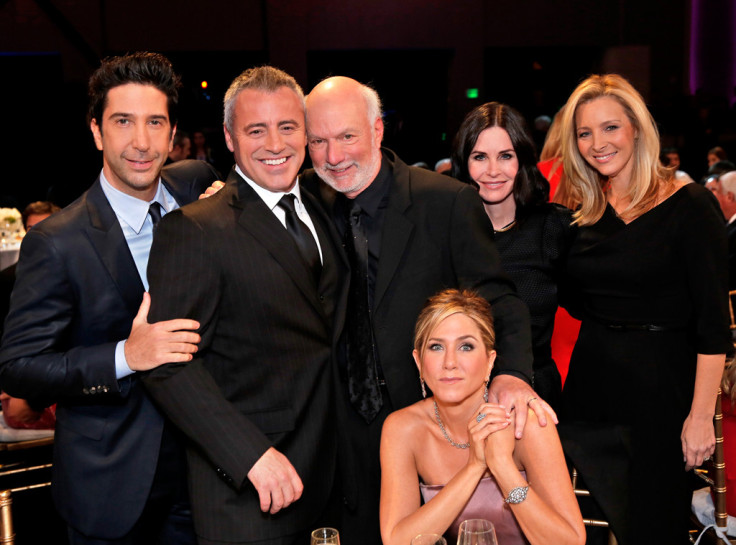 Fans of the classic sitcom Friends had been waiting a while to catch the reunion segment of NBC's tribute to James Burrows which aired in the US on 21 February. While most were disappointed that it did not turn out to be as they had hoped, the QnA with the cast was still entertaining.
Matthew Perry who plays Chandler Bing on the show was unable to make it for the special event since he was acting in a play in West End. However, he contributed to the evening with a special video message in which he introduced his cast-mates.
"Now please welcome my friends, who happen to be the cast of Friends," he said in the pre-recorded message.
David Schwimmer, Jennifer Aniston, Courteney Cox, and Matt LeBlanc walked onto the stage all holding hands before finding their places on the sofas.
The tribute show's host Andy Cohen discussed a variety of subjects related to the show from James Burrows's guidance to relationships between the cast members.
The Burrows tribute is available to UK fans only on the internet since there was no UK broadcast. Watch the Friends reunion segment here: