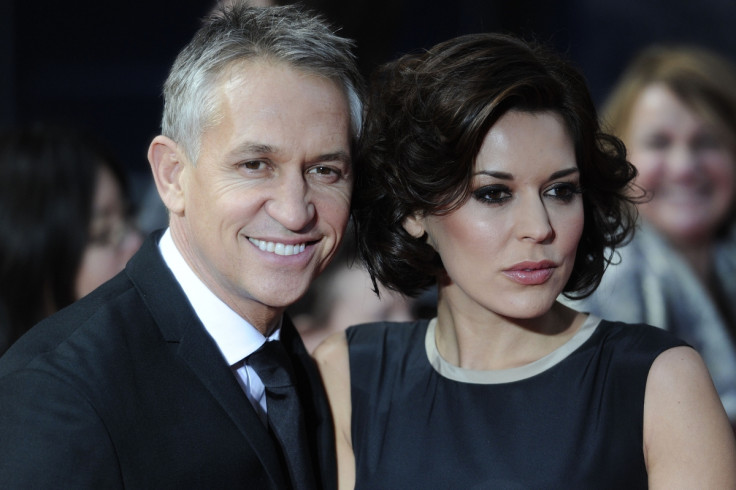 Gary Lineker and his ex-wife Danielle Bux have a very special kind of friendship, with the Welsh model moving back in with the football pundit after becoming pregnant by another man.
According to a report from The Sun, the former couple are living under the same roof once again – the South West London home they once shared – following Bux's announcement that she is expecting a child with new man Nate Greenwald.
Ms Bux is temporarily in the UK after moving to Los Angeles following her split from retired footballer Lineker, 56, and is now excited to have a baby with her US lawyer boyfriend Greenwald, with sources claiming she is "thrilled and so excited".
It was widely known that Lineker and Bux enjoyed an amicable split and remained friends, but this latest report proves their close relationship. The pair announced their divorce in January 2016, with rumours emerging that Lineker did not want to become a father for a fifth time.
Bux, 37, was keen to have another child but the television personality already has four sons from his previous marriage to Michelle Cockayne.
A source told the newspaper: "For many people this would be unthinkable – even people who have stayed on reasonably good terms after a split.
"To be able to stay together in the same house after a divorce, when one partner is now having a baby with someone else, is almost unheard of. But they've got an exceptional friendship. It's extraordinary," they added.
The former married couple have been spotted meeting up in London with Bux's daughter last week and they have been spotted together several times since their split. Lineker is even said to be a fan of Bux's new partner, whom his ex-wife met after moving next door to him in LA.
Cardiff born-Bux made her modelling debut in 1999 after winning a place on the Miss Hawaiian Tropic beauty pageant in Las Vegas – she was married to Lineker from 2009 until 2016.
After news of the couple's split broke, Lineker wrote on Twitter: "Thank you all for your kind words. @DanielleBux and I had many wonderful years together. We remain very close and the greatest of friends."
Bux added: "We have shared the most incredible 8 years that I will always cherish. We will remain the best of friends." They've certainly stuck to their word...