Theresa May has been roundly criticised by French presidential candidate Marine Le Pen after the British premier failed to meet up with her but instead hosted her rival Emmanuel Macron in February.
In an interview with former UK Independence Party (Ukip) leader Nigel Farage on the LBC, she complained of being snubbed by May and questioned her judgement, recalling how May treated US President Donald Trump in a similar manner before he became the president of the United States.
During the LBC exclusive, shared with The Telegraph ahead of its broadcast on Wednesday (15 March), Le Pen stated: "It seems to be the case. I find it difficult to understand the consistency of the ideas and convictions in this approach of hers."
She claimed Macron was noted as being "a key sales person of globalisation - he is for everything, deregulation of everything, opening up the borders, mass immigration."
Le Pen however pointed out that these policies were "the opposite of what Brexit stands for and the choice made by the British people.
"So I do not understand this inconsistency this contradiction between what Theresa May stands for because she has decided to be the woman who will implement Brexit and [then meets] with Emmanuel Macron."
The populist right winger said that while she has not asked to meet with May, she concedes that "if I am elected I will have to meet her."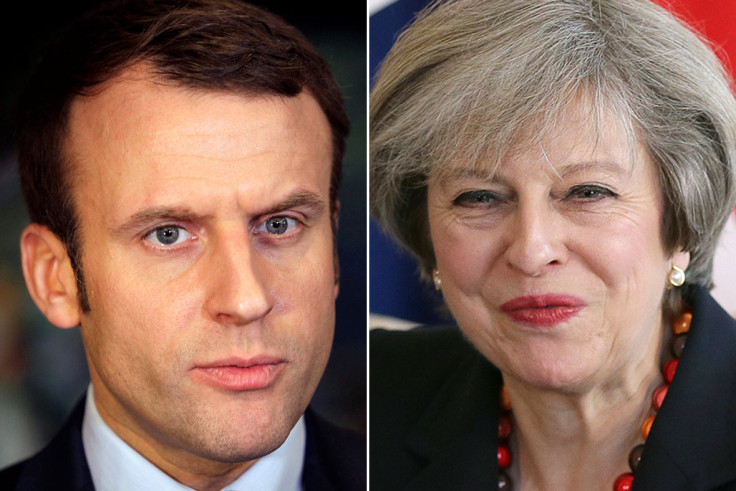 In the interview, Farage, who has been a critic of the UK government's failure to engage with Trump before he took office, likened Le Pen's situation to when Trump was a presidential candidate.
Le Pen replied: "Well, yes, her judgement is not very good is it?"
Le Pen's plans if she bcomes France's next president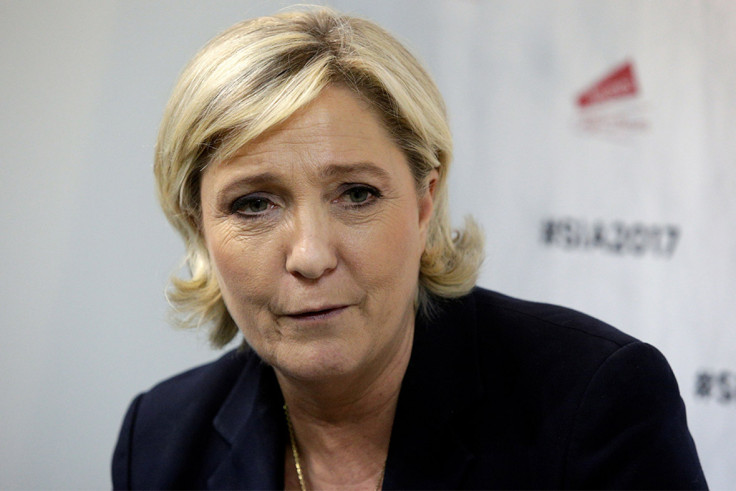 The candidate, who is expected to reach the final round of the presidential election, has promised to hold a referendum on the country's EU membership as well as resuming the use of the French franc in favour of the euro.
She also plans to close France's borders to new migrants by suspending the Schengen agreement.
On relations with the UK, she said: "I see no reason why France and Britain should not have excellent relations - we are old allies. What I cannot stand in the behaviour of the EU with regard to Great Britain is blackmail, constant threat.
"I believe that between two nations like ours that really go back, they would have excellent relations as well as trade relations of great quality as in the past."
Le Pen was also quick to give assurance to the 250,000 Britons living in France. "After Brexit, nothing will happen to French citizens living in Great Britain and nothing will happen to British citizens living in homes in France.
"When people live on our territory and are not criminals, they do not dispute our laws or our ways of living, our customs, our values. I see no reason why we should not continue to welcome them in the French style."
Similar to Trump, Le Pen said she also plans to reach out to Russian President Vladimir Putin, insisting that Russia was not a threat to France, and that Russia could become a trade partner, on the same par with the US.