Frontline Isis: Raqqa warriors and Kurdish Kobane heroes create 'Volcano' coalition to cut off Islamic State

Fighters from Syria and Kurdistan have joined forces to push back the frontiers of the Islamic State [Isis], capitalising on the Kurds' victory in Kobane and the inroads made by the international coalition airstrikes.
Members of the Kurdish Peshmerga fighting units and the Raqqa Revolutionaries' Brigade, a group affiliated to the Free Syrian Army (FSA), have joined forces under the banner of 'Burkan al-Firat', or 'the Firat Volcano.' Firat is the Kurdish name for the Euphrates river, which flows through Turkey and Syria.
The Volcano fighters are attempting to cut IS off at the Rodko road, a key arterial route between Aleppo, where the Islamists' have a substantial presence, and their Syrian stronghold of Raqqa.
They are also striving to move IS away from Turkey, and push them further from Kobane, by edging closer to the militants' positions in the border town of Tel Abyad.
Local analysts expect that fighting between the two sides will be concentrated to the north of Raqqa province. The conflict is expected to rage from Tel Abayd to the towns of Jarabulus, Manbij and Sarrin, which are situated around the Euphrates river between Aleppo and Kobane.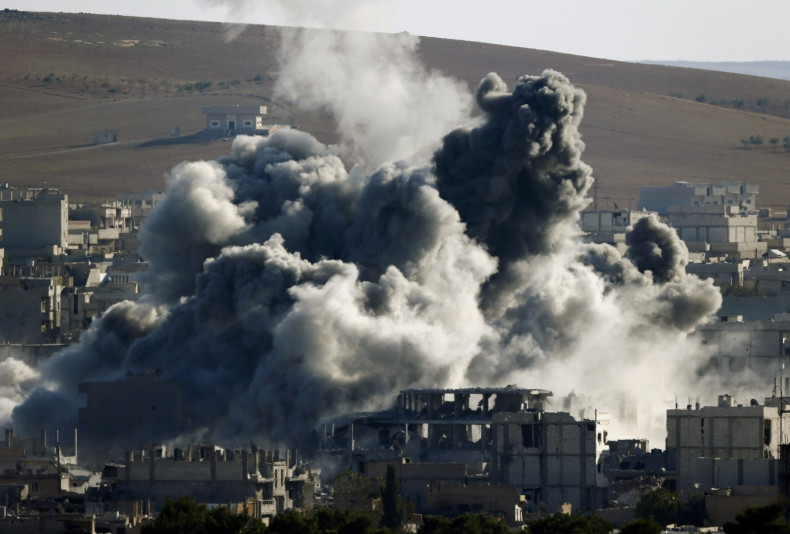 According to a US military source, IS's opponents have already gained control of a stretch of strategic high ground in Tel Baghdik, west of Tel Abayd. The ground was won in clashes that left at least 35 IS militants dead last Sunday (15 February).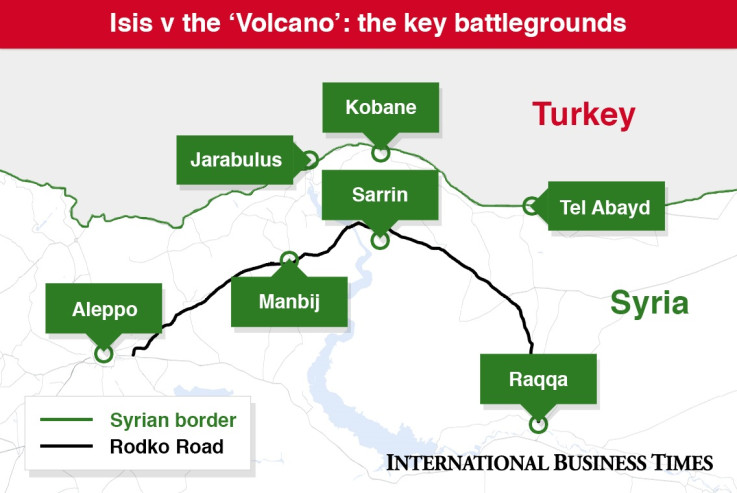 An interactive map showing the key action areas.
IBTimes UK/Luis Ouriach
The source suggested that some fighters are now just 3km from the Rodko road, adding that, if the Kurdish-Syrian force manages to gain control of the highway and the eastern bank of the Firat river, "they will manage to isolate [IS] in the eastern coast of Aleppo, especially in Jerablus and Manbij, from their stronghold in Raqqa.
"This will force IS fighters to take side roads in villages. [The route will] stretch for at least an extra 120 km".
Meanwhile, activist Maher al-Ahmad claims the Kurdish and Syrian fighters have already gained control of 2000 sq km of territory from IS. The area he describes stretches 40km east of Kobane, 35km west, and 30km south.
Ahmad said that the Volcano fighters have now completed their preparations for a grand attack "which is expected to start from the east to the west, with the goal of regaining control of the Tel Abyad crossing, and moving Isis away from the border and from Raqqa as a whole."