On 23 September, at approximately 3.30am, the city of Raqqa and its suburbs witnessed more than 18 air strikes and shelling of key Isis positions by US air combat forces.
Among the targets were the municipality building (well-known as one of Isis' key headquarters), the horsemanship building (a training centre) and the vanguards camp (a large military station and ammunition warehouse) as well as Isis' communications base and one of the organisation's biggest checkpoints, located on the main road to Aleppo.
These air strikes killed more than 40 Isis members, who are considered to have been senior figures in the organisation. Meanwhile, in the Raqqa suburbs, US planes shelled the Tabaqa Military Air Base (used by Isis for training purposes) and the 93rd Brigade (a training station and warehouse for weapons and ammunition).
Local activist Maher Al-Ahmad [the name is an alias] confirmed many Isis members who were inside the city left their bases and fled to the suburbs, fearing the US strikes, and some even ran to the southern mountains beyond the city.
He said: "Yes, Isis members were bragging about having anti-aircrafts weapons and alleged thermal rockets. But where are they right now? We have not seen any member of Isis in Raqqa's streets."
Elsewhere, the city of Bokamal (located at the Syrian-Iraqi border) and also known as the main source of Isis funds from oil smuggling deals, witnessed more than 20 air strikes at HQs, stations and checkpoints belonging to the Islamic State. A reliable source confirmed many dead among Isis members, while civilians evacuated their homes that are close to Isis HQs, stations and checkpoints in the city and its suburbs.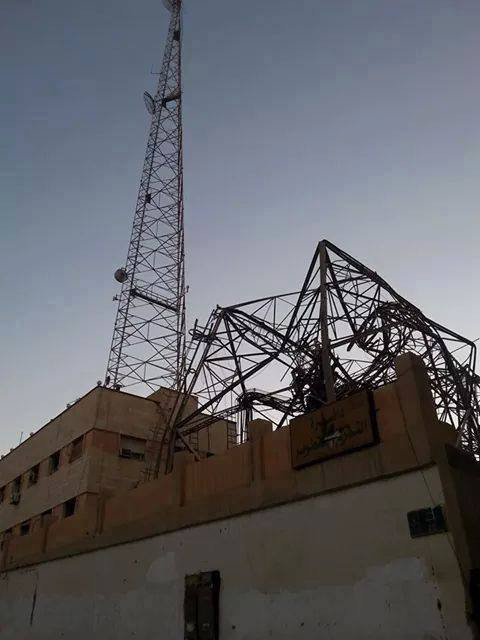 The International Alliance has also conducted eight air strikes at training camps, bases and other stations belongings to Isis in the western suburbs of Deir Ezzor city, amid confirmed intelligence of other air strikes at different areas of Deir Ezzor province.
The air strikes have covered the western suburbs of Aleppo province, where the air combats of the International Alliance targeted two positions of Jabhat Al-Nusra militias, and killed many of their members.
Activists say all the air strikes took place at the same time in all areas; Raqqa city, they claim, was glowing during the bombardment. It is the first time since the beginning of the Syrian revolution they have witnessed such a huge shelling.
At the moment, our enthusiasm is tempered by the fear that Isis members will use civilians as human shields. The reports we have seen suggest they have more than 1,200 civil detainees and, given the atrocities they have perpetrated so far, no one would put it past them adopting such a horrendous tactic.
Zaid al-Fares is a photojournalist who moved from Raqqa, his home city, to Turkey following the Isis takeover. You can find him on Twitter here.