Pentagon officials have released photos and video showing strikes on rooftop communications equipment at an Islamic State finance centre in Raqqa, the group's self-declared capital in Syria. Another showed damage to a command-and-control building in the same city. A third showed damage in a residential area along the Syrian-Iraqi border that had been used as a training site for fighters.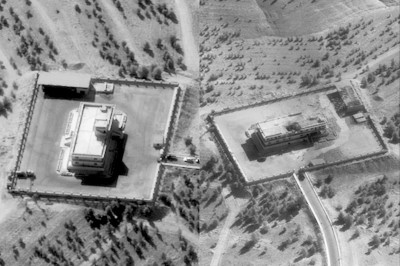 The US and five Arab nations attacked the Islamic State group's headquarters in eastern Syria in night-time raids using land and sea-based US aircraft as well as Tomahawk cruise missiles launched from two Navy ships in the Red Sea and the northern Persian Gulf.
Saudi Arabia, Bahrain, the United Arab Emirates and Jordan have confirmed they participated in the strikes. Qatar played a supporting role.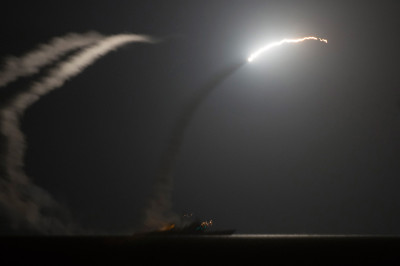 A Syrian activist group reported that dozens of Islamic State fighters were killed in the strikes but the numbers could not be independently confirmed. Several activists also reported at least 10 civilians killed.
Syrian activists say some of the targets hit were empty, particularly buildings in Raqqa, because militants left them to hide among the civilian population.