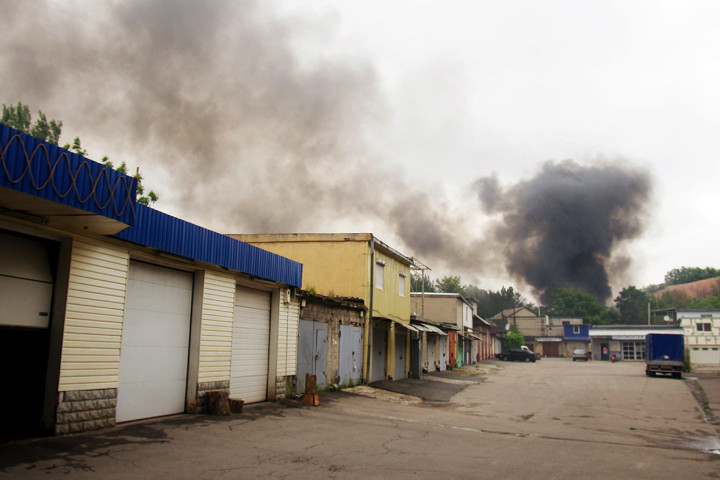 Until just a few months ago, the province of Donetsk was the most populous and industrially powerful in Ukraine. Although relatively poor, it was stable and modern, and its eponymous capital city had become an international economic hub, with scores of foreign companies setting up premises there.
Yet over the past six months Donetsk has been transformed into a crucible of chaos, one of the most dangerous places on the planet. Its capital is currently in rebel control, cutting off the arteries through which crucial services were previously channelled to the surrounding region. The rebels have been chased out of Slavyansk, but left a trail of devastation in their wake. Other key cities such as Alchevsk, Antrazyt, Krasnodon remain in the hands of the separatists.
Given these nightmarish conditions, one would ordinarily expect the entire framework of government to have collapsed. Yet according to Konstantin Batozsky, a senior advisor to regional governor Sergiy Taruta, the government is holding up – and key services are still being provided.
Batozsky says salaries and pensions are still being provided, despite the obvious impediments to money supply.
"We had a problem recently when the treasury was occupied" he says. "However now it is been moved to Mariupol. There was a little delay in payments because it was hard to find an appropriate place for the new treasury. But now the problem has been resolved.
"Some money is being brought from the neighbouring Kharkiv region to the northern settlements like Slaviansk and Kramatorsk, while the southern areas get their payments from Mariupol."
Most of the cities have electricity and gas. Naturally the areas which saw major fighting had problems, but these have now been resolved. Up to now, there have been no major disruptions to Donetsk's electrical network.
"We had major issues with water supply, because the main plumbing was broken several times and it hasn't been repaired until now," says Batozsky. "The most acute problem can be seen in Krasnoarmeisk. If Donetsk has limited water supply, Krasnoarmeisk doesn't have it at all. The repair teams cannot get to the damaged areas because of permanent fighting."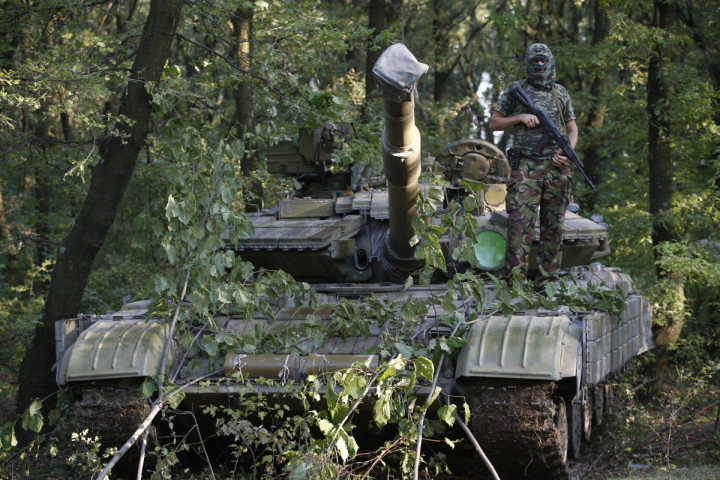 Damaged food supply
However the food supply chain has been severely damaged by the conflict. Batozsky said that it is difficult for shops to transfer food these days, so they do it in smaller amounts, and charge higher prices. Trucks with food are regularly pillaged on the checkpoints; the terrorists often take what they want without any reasonable explanation.
"The networks supply our region with food at their own peril, so we have to respect them from the bottom of our hearts" says Batovsky, with a look of obvious gratitude.
"Unfortunately, our state can't guarantee any security in territory occupied by the enemy. It is impossible. Donetsk [city] is occupied by our enemy, so Ukraine cannot guarantee the safety of any objects passing through. We don't have any leverage."
Batozsky adds that, in Donetsk city, there has been no major destruction of property. However the wider region has seen significant damage, particularly those settlements where the military operations have been concentrated. He mentions Slaviansk city, where 190 private houses are totally destroyed and thus, 190 families turfed out onto the street.
At the moment, any talk of regional reconstruction comes down to money. Executive power is needed to catalogue all destruction and evaluate the damage, while the central government has to find finance sources. As the counselor says, Ukraine doesn't have enough money to repair all the destruction in the Donbass.
"The tragedy is not in destroyed city infrastructure. The tragedy is in a destroyed system of life support – plumbing, railways, roads, power lines. This is the most significant problem, which costs a lot.
"There are a lot of mechanisms around to revise this situation - one of them is to create an international fund of the recovery of the Donbass recovery. It was our idea, supported by President Poroshenko, and nowadays it is being implemented in reality".
'He thinks it's the worst job in the world - but he's not quitting'
According to Batozsky, Taruta is currently in Slaviansk, where he is organising the administration of the city. The governor's long-term future is uncertain.
"Of course, it doesn't depend on him whether he will he stay on this position after end of the war, or not. In our country it is an appointed post.
"Nevertheless, despite understanding that he has the worst job in the world, the chairman perceives this war as his own challenge and he isn't going to leave the post voluntarily."