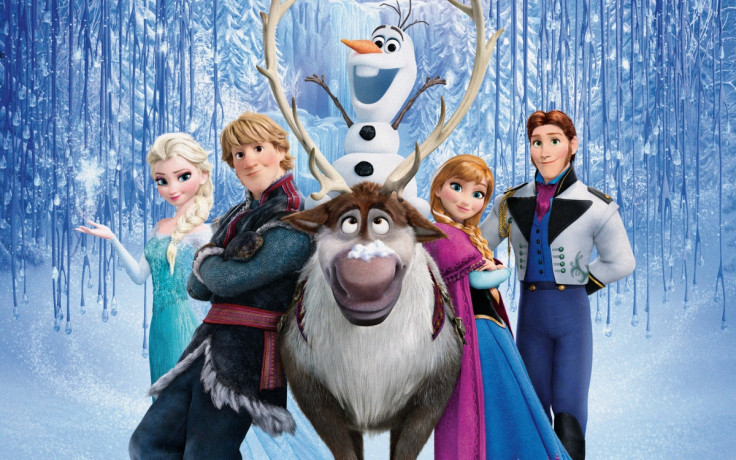 Did Frozen star Idina Menzel just confirm the film's sequel?
In an interview with the The Telegraph, Menzel – the voice of Elsa in the superhit Disney movie, was asked what she could tell readers about the rumors of Frozen 2 and a stage musical, she answered with:
"That they're all in the works!"
When asked if she has been signed on to reprise her role as Elsa, she replied:
"Ah, yeah sure... Not the stage show – I don't know what will happen with that – but the movie hopefully. We'll see. I'm just going along for the ride."
Well, fans of the popular movie definitely have a reason to rejoice now, however it's important to note that Disney has not officially announced the sequel yet.
But it's quite unlikely that the studio would not want to capitalise on the super success of the 2013 animated adventure.
"Looking back at the enormous success that Frozen has had over the past year, along with a few sneaky tidbits of information, we've got a few reasons to think this sequel is the worst kept secret in Hollywood," states a Moviepilot report.
Georgina Haig, who plays live-action Elsa on Once Upon a Time, gave an interview with IGN last week to talk about the Frozen storyline concluding in the ABC TV show. Towards the end of her interview, she was asked whether or not this was likely to be the last time she would put on the Elsa dress. She replied:
"I think Disney's making a Frozen 2, so they might have their own ideas about where the story is going, so there is all that they need to work out..."
Update: During an appearance on the Today show Monday (1st December) morning to promote her new album Holiday Wishes, Menzel backed off her recent comments that a sequel was "in the works" at Disney.
"I have no idea," Menzel told 'Today' when asked about a potential follow-up film. "I just assume that because it's so successful that that's what they're up to."