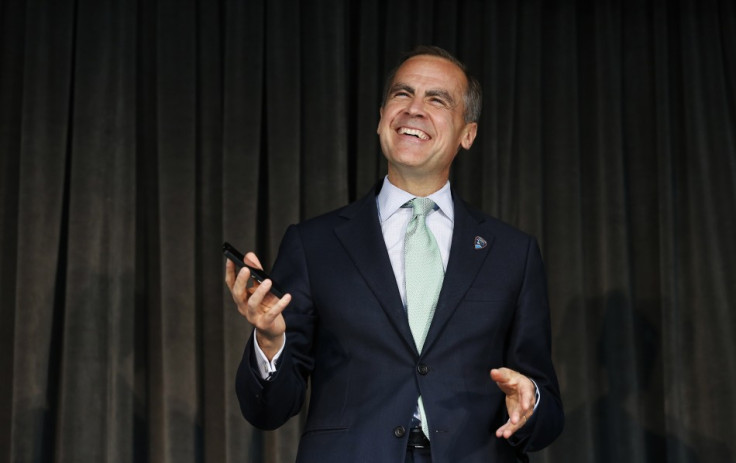 The watchdog, charged by the world's top economies to coordinate regulation after the financial crisis, is setting up a taskforce to create a blueprint for reforming Libor.
The Financial Stability Board, led by incoming Bank of England governor Mark Carney, is creating a specialist group to study the way one of the world's most important interbank lending rates is set and supervised.
In 2014, the group will report back to the G20 countries on how the benchmark should be changed and over what period, based on new international standards being forged next month.
"I would say the authorities have the situation well in hand," said Carney, who is in China with the FSB to initially discuss liquidity developments.
"What has to be taken into account is the robustness of the standard. We have to recognize that even some transactions benchmarks could be manipulated, it depends on depth of the market."
Carney is the FSB Chairman, as well as a member of the Board of Directors of the Bank for International Settlements (BIS). He will also become the head of the BoE on 1 July 2013.
The new taskforce will also be co-chaired by Martin Wheatley, chief executive of the UK's Financial Conduct Authority (FCA) and Jeremy Stein, governor of the US Federal Reserve Board.
Wheatley has already published a FCA report on Libor reform. The European Securities and Markets Authority (ESMA) is also proposing the move the setting of Libor to Paris from London.
Libor valuations directly influence the value of trillions of dollars of financial deals between banks and other institutions.
Barclays was the first to settle with UK and US authorities in June 2012 for £290m (€341m, $448m) for try to rig Libor.
Nearly six months later and UBS agreed a record $1.5bn fine with US, UK and Swiss authorities for its role in manipulating a number of key benchmark interbank lending rates.
It also admitted to one count of wire fraud relating to rigging rates in Yen.
In February 2013, RBS became the third major bank to settle with the CFTC, DoJ and FSA for £390m for civil and criminal charges.
The CFTC charged the bank with false reporting, manipulation and attempted manipulation of the interbank lending rate that was denominated in yen and Swiss francs between 2006 and 2010.
Crucially, a RBS subsidary, RBS Securities Japan Limited, also pleaded guilty to one criminal charge of wire fraud.