A European Union quota system legislating that more women are board members of FTSE 100 companies' would create a "legal minefield".
A report published today revealed 23.5% of board members at the UK's blue ribbon companies are women.
The figure rocketed after 2011 - when representation stood at 12.5% - when the department for Business Innovation and Skills tasked Lord Davies of Abersoch to produce an annual report on women on boards.
Companies only need 17 more women to be appointed to their boards to hit the government target of 25% by 2015.
Despite the improvement, critics of voluntary appointments argue growth in female representation has been sclerotic and the only way for there to be a culture change is to impose quotas.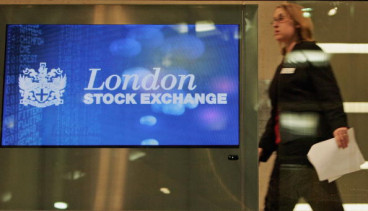 The European Union Commission and Parliament wants listed companies' boards to be 40% women.
But Simon Rice-Birchall, partner at law firm Eversheds, said a quota system would be difficult to impose.
"The Commission thinks listed companies should be aiming for at least 40% female representation amongst non-executive directors and has proposed a new regime that would force companies falling short of the target to select a woman for a vacancy in preference to a man, when faced with a choice between equally qualified candidates.
"This would leave companies with a legal minefield to navigate, having to tread a fine and imprecise line between complying with the new requirements and avoiding sex discrimination against male candidates.
"A number of countries, including the UK, have opposed the measure, blocking its progress. However, as more and more member states opt to bring in their own quota laws, that resistance may well start to wane."​​
The same day Lord Davies presented his report, Ann Pickering, O2 HR Director and board member, painted a bleak picture of women's views on boardroom representation.
An O2/CIPD study showed one one in five women believe it's impossible for a woman to reach senior management role and almost half (45%) believed there still aren't enough women in senior positions in their company and all the decision-makers in their company are male (48%).
"While there has been some great progress made in the Boardrooms of the FTSE 100, the reality is that there are thousands of women who are yet to see this progress in their place of work," Pickering said.
"If we are to achieve sustainable and long-lasting change we can't just look at those already at the top in the UK's biggest businesses; instead we need to focus our efforts on women at every level, in every business."