City of London giants should employ more women in senior positions not just because it is morally right but because it is also good for business.
That was the message being sent to FTSE bosses by the minster for women and equality, a former government economist and leading businesswomen who hopes women will occupy at least 25% of board positions by the end of 2015.
As the fourth anniversary of Lord Davies's report into boardroom gender equality nears, Jo Swinson MP, hedge fund and equality campaigner Helena Morrissey, economist Vicky Pryce and O2 HR director Ann Pickering explained why companies "ignore women at your peril".
Speaking at a Chartered Institute of Personnel and Development event in central London, the women called for a culture change at UK plc's top table.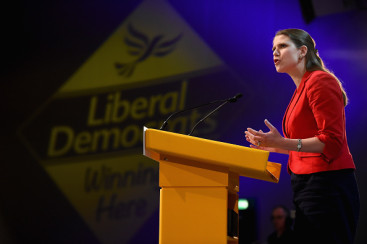 Swinson, who earlier in February told IBTimes UK changes to childcare and flexible working hours were good for society and the economy, said: "More diverse boards tend to lead to better decision making. We need to make sure we are making use of women's talents in our economy.
"Most people ask if we have gender equality in the boardroom is that job done? No it would not be.
"We have a disproportionately unequal society and there are still battles to be won. The boardroom is a symptom of the wider problem and having quotas is an inadequate solution to the problem.
"Most women would not want to be on a company board but we need to make sure they are represented throughout all levels. We need to address some basic inequalities."
Revolution in women's roles in society
Swinson said there had been a revolution in women's roles in society since the 1930s and 1940s, when "men went out to work and women had families and looked after domestic affairs".
She said: "But with that revolution we have not seen changes in terms of men's roles at home when women often care for elderly relatives, children and look after domestic arrangements. There must be more equality at home.
She pointed to changes made under the Shared Parental Leave policy, which meant it would be "normal" for men to say "I'm leaving at 5.30pm to pick up the children".
Lord Davies's launched a report into gender equality in 2011 when female representation was a dismal 12.5%.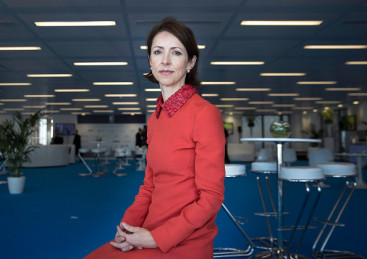 It now stands at almost 23%, within reach of the 25% target. But Newton Investment Management chief executive Helena Morrissey wants to go further.
The mother-of-nine launched the 30% Club with the aim of having 30% women on boards by 2015 and while she admitted groups could argue about gender inequality "forever", she added there had been improvement in diversity.
"If I was to start again, 30% might not be the target," she said. "We are talking about something that exists right the way through society but we are seeing huge acceleration here in the UK.
"I feel we have the momentum and we should plough on. We are seeing progress but we need to finish the job."
Morrissey, who has resisted calls for quotas, said while more women were now sitting on FTSE boards, there had to be a "pipeline" for more to access top positions at firms.
Bleak view of gender issues
Offering a bleaker assessment of the gender issue was economist and former joint head of the government economic service Pryce.
She poured scorn on the idea great steps had been made, saying women enjoyed nowhere near parity with male counterparts.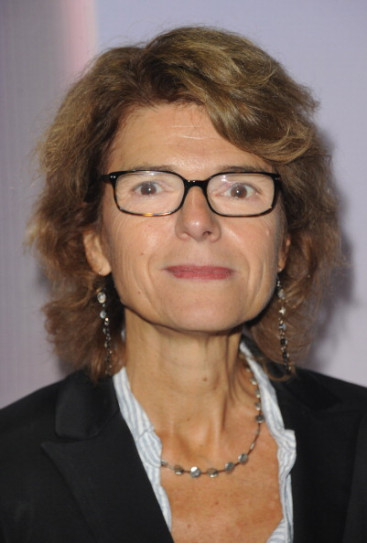 "We have not moved far enough at all," Pryce said. "I have three daughters and of course they do fall into the pattern of being confident and having a career but everything seems to go wrong.
She said women held just 15% of jobs in the media, 26% of those in politics and 26% of public sector jobs.
She said: "We can hardly call that particular progress, they are disturbing statistics. Girls are well educated and of course they enter work earning about the same as men. It is interesting to see that happens to their wages.
"It starts the same but the hourly rate of pay of women was highest at 25. It is highest for men when they are 50. Until the age of 35, the difference in pay is always below 10%, which is not too bad but it should not be there.
"That then peaks at 45% at the age of 49. The critical seems to be in the late thirties when the wages of women fall. From an economic viewpoint that is incredibly worrying."
Pryce said motherhood played a large role in the widening wage gap and that well-educated women would "go missing" before re-entering the workforce at a job with a lower skill level.
Many women, Pryce said, opted for part-time work instead of the demands of full-time employment. That too was a problem, the economist said.
She said: "The pay gap between full-time and part-time work is 34%, which is really worrying as it is women who mostly do part-time work. We can see immediately the segregation taking place, an occupational segregation. Women move to positions where pay can be incredibly poor, such as care roles."
Taking aim at claims self-employment was a lucrative alternative for women, Pryce recalled once hearing how being one's own boss was "wonderful".
She added: "But earnings are down 22% in real terms since the recession. That is hardly encouraging."
Gender diversity in the boardroom in 2014
Women on FTSE 100 boards in executive director positions - 8.4%
Women on FTSE 100 boards in non-executive director positions - 27.9%
Women on FTSE 100 boards - 22.8%
Source: CIPD
Pryce said the only way to bolster the number of women in senior positions was to legislate. "There has been a classic market failure that needs government intervention. We need legislation otherwise companies performances will not change," she concluded.
Are quotas the answer?
Pickering, HR director at O2, said: "Morally it is the right thing to do and it makes good business sense as well. And 41% of O2's workforce are women. What we have to do is look at talents at an early stage.
"We have 24 million customers, 50% who are women, and if our workforce does not reflect that, we are effectively ignoring 50% of our customers. Ignore women at your peril.
"I do not believe in quotas but I do believe in a level playing field. Bringing graduates in is important and we have a 50/50 balance at assessment stage."
Summing up how far there was still to go, Pickering recalled a discussion with a leading head hunter. The recruiter told Pickering, who asked for a 50/50 gender balance, that "if she wanted to compromise quality, I will do that".
Pickering added: "It is so much more than flexible working practices, there needs to be a culture shift."