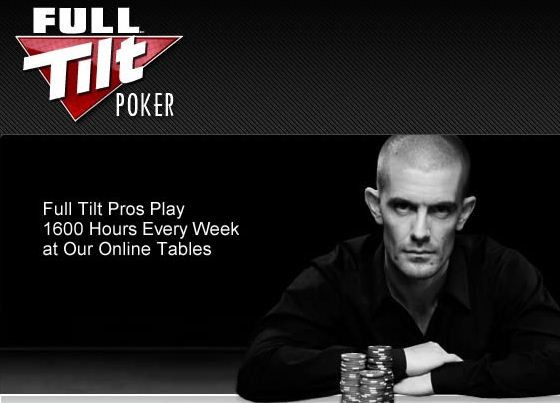 The founder and CEO of Full Tilt Poker has handed himself in to US authorities and pleaded not guilty to accusations relating to an alleged Ponzi scheme.
Ray Bitar, 40, was arrested at John F Kennedy airport in New York. He had been living in Ireland since April 2011 after charges of illegal gambling, money laundering and wire fraud were alleged against him.
The charges carry a potential maximum prison sentence of 145 years.
The accusations relate to violating internet gambling laws and defrauding Full Tilt Poker customers of more than $350m (£220).
Assistant US attorney Arlo Devlin-Brown said Bitar falsely told customers that their money would be safe and would not be mixed with company funds.
Prosecutors alleged that Full Tilt Poker used player deposits as operating funds and allowed players to play with ghost funds that had been transferred from their bank accounts to their poker accounts.
Prosecutors said Full Tilt, which was founded in 2004, took $1bn from players in the US and still needed to pay back $350m.
Devlin-Brown accused Bitar of pocketing at least $40m from the scheme.
Full Tilt Poker was one of three websites shut down by the FBI in 2011, along with Absolute Poker and PokerStars in what gamblers have called "Black Friday".
Bitar has pleaded not guilty to all nine criminal counts. A judge refused bail and set his bond at $2.5m.
Bitar said: "I know a lot of people are very angry at me. I understand why. Full Tilt should never have got into a position where it could not repay player funds.
"I believe we are near the end of a very long road and I will continue to do whatever is required to get the players repaid. I hope that it will happen soon.
US attorney Preet Bharara said: "Full Tilt Poker did not protect player funds in segregated accounts and instead used them for whatever purposes Bitar directed, including to pay him and other owners millions of dollars.
"Because player funds were being used to cover operating expenses, Full Tilt Poker experienced an increasing shortfall between the cash it had in its bank accounts and the money it owed to players.
"To conceal this financial shortfall, Bitar directed Full Tilt Poker employees to misrepresent how much cash the company had on hand."
Janice Fedarcyk, head of the FBI's New York office, said: "The online casino became an internet Ponzi scheme."