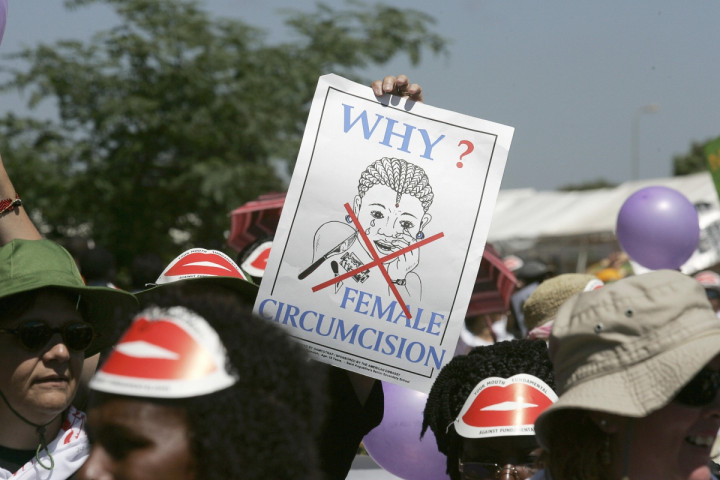 Funding for services aimed at eradicating female genital mutilation in Britain are at risk, activists told politicians at the Labour party conference in Manchester.
Campaigners warned Labour's shadow cabinet that funding may be cut as data available to assess the prevalence of the issue in the UK is inadequate. While £35m has been pledged by the government to stamp out FGM abroad, only £1m has been allotted to the UK.
Doctors, teachers, councillors and FGM survivors all attended the fringe meeting at the conference.
It is estimated that around 170,000 women and girls are affected by FGM in Britain, although the vast majority of cases go unreported.
Seema Malhotra, shadow minister for preventing violence against women and girls, refused to answer questions over whether Labour would pledge more money to preventing FGM in the UK.
The news comes the day after Britain's first specialist clinic for child victims of FGM opened on Monday, as part of the push to wipe out the illegal procedure. The University College Hospital Clinic will offer medical and psychological treatment once a month while demand is assessed.
The clinic was set by by gynaecologist Sarah Creighton and paediatrician Deborah Hodes, after they noticed an increase in young patients with suspected FGM. Liaising with police, the centre will also provide evidence and witness statements for court cases and protect girls at risk.
Speaking to Reuters, Creighton said that one girl found to have FGM could lead to others being discovered.
"If a girl is found to have FGM clearly her sisters may also have had it done and they also then need to be seen by us," she said.
"It may be that some younger sisters can be protected... It's not just treating girls that have had it done, it's protecting other family members against FGM, which I think is really important".
FGM was outlawed in Britain in 1985, but is considered an important practice by some communities in Central African Republic, Sudan and Ethiopia, as well as countries across Asia and the Middle East.
Around 60,000 girls under 14 are thought to be at risk of genital cutting or have already been cut, according to statistics released in July by human rights organisation Equality Now and City University London.
The UN banned the practice of FGM in December 2012, but it is still estimated to affect 100 to 140 million women and girls worldwide.
FGM has devastating physical and psychological consequences and the immediate effects can include severe shock, pain, bleeding, infection and occasionally death. Post-traumatic stress, depression and other mental health illnesses can occur after FGM.
Last week, the shadow home secretary Yvette Cooper said Labour would introduce FGM protection orders to give legal powers for civil courts to intervene and eradicate the practice.