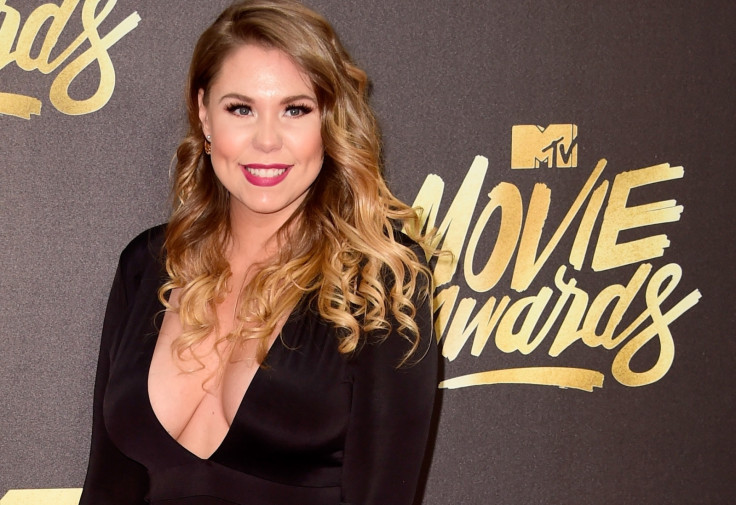 Teen Mom star Kailyn Lowry is all set to become a single parent to her upcoming bundle of joy, even though she might not have her baby daddy Chris Lopez by her side. Gossip reports previously claimed that Lopez wants nothing to do with the baby, but now sources add that the reality star is not letting this pass easily.
Dishing on the drama, a source told Hollywood Life, "[Lowry's] still very, very angry with Chris but she's trying not to let those emotions take over."
As the 25-year-old prepares to welcome her third baby – she is mother to seven-year-old Isaac with ex Jo Rivera and three-year-old Lincoln with Marroquin – Lowry is allegedly trying to keep things positive around her.
"She wants to stay happy and positive for her kids, she hates it when they see her crying. She's not letting her anger take over but she's certainly not going to let Chris just skate away on this," the website insider claimed to add, "She's going after him."
The mother-to-be announced her baby news in February amid much speculations about the father of her unborn child.
"I am pregnant. Please know this was a choice I made, I already know some won't agree but I've been showered with support by the ones I love since I found out. Why did I wait?" she shared via her blog.
Lowry went on to add, "I've had a lot of health complications leading up to this pregnancy and I was not ready to release such private information on my own just yet being that I am so high risk with this pregnancy. I didn't want to announce just to have another miscarriage and suffer through another grief."
While her fans eagerly await the baby's arrival, Lowry most recently enjoyed a babymoon in Puerto Rico – glimpses of which she shared with her fans on Instagram.
"This is how we do it down in Puerto Rico... there is no alcohol in this drink so don't even @ me some bulls**t," she captioned one of her pictures.