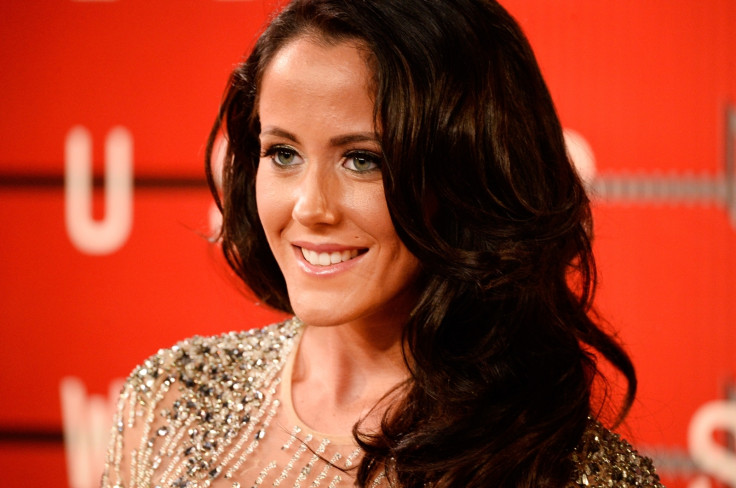 Teen Mom fans are no stranger to Jenelle Evans' struggles with drug addiction, but in a new memoir, the MTV star has now made some shocking confessions about the rough patch in her life. And it looks like substance abuse wasn't the only issue on her plate as Evans also dealt with a severe sex addiction until her first pregnancy.
"From ages 14-17 I was addicted to sex," the Teen Mom 2 star revealed in her book, Read Between The Lines: Diary Of A Teenage Mom. "I didn't care who it was with or if it was unprotected until I got pregnant at 17."
While the birth of her son Jace in 2009 put an end to her sexcapades, she "started to accept sex again" when she was 19 years old. In retrospect, the actress clarified that her real obsession was love.
"I don't think I was really addicted to sex," she told Radar Online while discussion her explosive book. "I think I was addicted to love. I would do anything to keep a guy with me, so I used sex as a manipulative tool. I gave them what they wanted to get them to stay with me. I wasn't a sex addict so much as a love junkie."
Apart from discussing her wild adventures, the mother-of-three has also opened up about hitting rock bottom in 2012, when she was dating her then boyfriend Kieffer Delp. Following an incident of overdose on heroin, the young mum confesses feeling that she was "so close to dying".
However, Evans wound up at her mother Barbara's home — even though they weren't sharing great relations — while she went through the withdrawals.
"First, you have insomnia, then you can't eat, then you have panic attacks, then hot and cold sweats for a week, uncontrollable shaking and your joints hurt. You can die from trying to withdraw on your own. I luckily did it safely,'" the reality star recalled to Us Weekly.
So, why speak up about the struggles now? Evans confesses, "it's horrible", and "it's like a disease and needs to be treated like it".
"I want to bring attention to how severe the heroin epidemic is," she added.