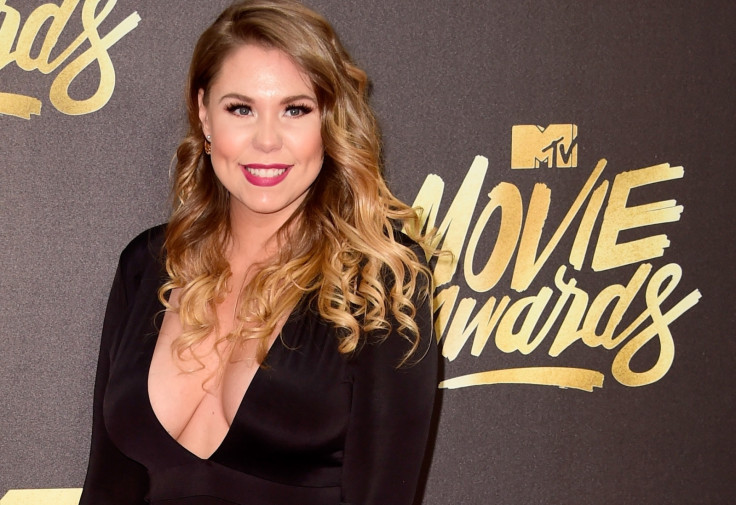 Even though Teen Mom stars Kailyn Lowry and Javi Marroquin split after filing for legal separation in December 2016, their divorce drama is far from being over. Almost seven months and a pregnancy later, the 25-year-old mum-to-be took to Twitter to lash out at her ex-husband once again.
The latest controversy seems to have ensued over a question by a fan, who alleged Lowry of cheating on her ex. Following, which the furious MTV star bashed both the accuser and Marroquin, revealing that her "ex is an ex for a reason".
Lowry had re-tweeted a message saying, "You deserve actions not words," which seems to have sparked the latest round of debate. To her cryptic post, a fan responded by sarcastically commenting, "Did Javi deserve your cheating actions?"
The fan-tweet seemed to be addressing the long-standing rumours of both the Teen Mom 2 stars cheating on each other. Since their break-up, however, news broke about Lowry being pregnant for the third time with Chris Lopez's baby.
But, Lowry was in no mood to let the snide comment pass as she shot back with a counter-accusation. "If I cheated then so did javi. Get the f**k off my mentions," she said slamming both the fan and her ex in a single response.
In the following posts, the Teen Mom star further asserted that there's no way she's getting back with Marroquin anytime soon or even walking down the aisle with someone else again. Responding to a tweet about her hypothetical marriage, Lowry joked, "Def a dream cause I won't be getting married again."
As if that was not enough, Lowry went all sarcastic while answering another tweet about a possible reunion with Marroquin. "So your gonna get back with javi???" someone asked, but Lowry ended the conversation saying, "My ex is an ex for a reason."
The Teen Mom star, who is already pregnant with her third baby, shares seven-year-old Isaac with ex Jo Rivera and three-year-old Lincoln with Marroquin.