Fury vented after David Cameron says 'opposing austerity is not compassionate'
Former PM made the comments in a speech in Seoul.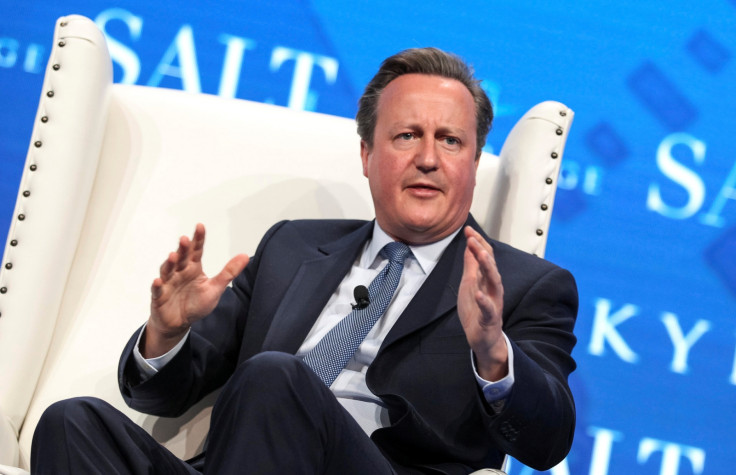 David Cameron has provoked a furious reaction by people slamming his comments that critics of austerity are "selfish".
The former prime minister was dubbed out of touch when he told an audience in Seoul, South Korea that a drive for the UK government to spend more was not compassionate and simply meant that future generations would have to foot the bill.
"The opponents of so-called austerity couch their arguments in a way that make them sound generous and compassionate," he told the Asia Leadership Conference.
"They seek to paint the supporters of sound finances as selfish, or uncaring. The exact reverse is true. Giving up on sound finances isn't being generous, it's being selfish: spending money today that you may need tomorrow," he said.
His comments come as the Tory Cabinet is fighting over whether to end the pay cap for public sector workers. Downing Street is under cabinet pressure to lift the 1% pay cap for 5.1 million public sector workers, which has been in place since 2012.
As figures show that the average pay in real terms for teachers has dropped by£3 an hour and £2 an hour for nurses, shadow chancellor John McDonnell said Cameron's comments showed he was "out of touch" with "hard-working people".
"Only David Cameron would say that hard-working people seeing their living standards fall back and their pay suppressed is good for them. It just further shows how out of touch he was then, and still remains today," he said.
Liberal Democrat leader Tim Farron, said it was "pretty rich for a multimillionaire to tell our hard-working firefighters, paramedics, nurses and doctors that they don't deserve a pay rise".
"But I guess you would think that if you are jetsetting around the world to give highly paid speeches – you don't really understand how millions of public sector workers have to scrimp each month to get by," he added.
There will be 1% rises for the military, some medical staff and dentists this year with a response due soon on other pay recommendations for workers such as teachers and police officers.
Chancellor Philip Hammond told the Confederation of British Industry this week that the British people are "weary" after seven years of austerity but that the Tories should "hold our nerve" over public sector pay.
© Copyright IBTimes 2023. All rights reserved.