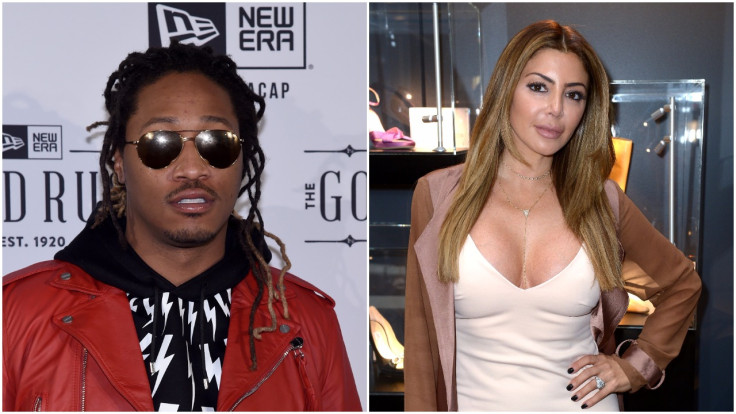 Months after their fairytale wedding, Ciara and Russell Wilson are expecting their first baby together. But the good news shared by the R&B artist apparently did not go down well with her ex-beau rapper Future.
"Future absolutely hates Russell for many different reasons and now that he and Ciara are having a baby, it's just going to complicate matters and make Future have to deal with this dude even more," a source close to the Monster hitmaker told Hollywood Life.
The 32-year old Percocet And Stripper Joint rapper's alleged growing proximity with the 42-year-old reality star, Larsa, is rumoured to be the reason behind her high profile divorce with Scottie Pippen. New unconfirmed reports suggest that Ciara's former boyfriend is growing closer to Larsa following the pregnancy news as the latter is 'helping' him calm down.
"The good news is that it's brought him and Larsa closer. Larsa is holding and calming him down, telling him it's not going to be a big deal and genuinely supporting Future the way he's been supporting her in her divorce. Future and Larsa are really great friends but they're spending a lot of time talking to one another and becoming more and more invested in each other," the source added.
According to a TMZ report, Scottie has filed for divorce from his wife of 19 years on 18 October. The 51-year-old NBA star and the Real Housewives of Miami star share four children together.
On her 31st birthday, Ciara shared an Instagram post confirming her second pregnancy. She shared her two-year-old son Future Jr. with her ex Future Zahir. The Wilson couple is seemingly thrilled to welcome their bundle of joy. "Ciara and Russell are so happy to be expecting...They are both so thrilled with the news. They told baby Future about his sibling that's in his mommy's belly. He seems excited," a source told E Online.