G20 Summit: Paris attacks and refugee crisis dominates opening of G20 summit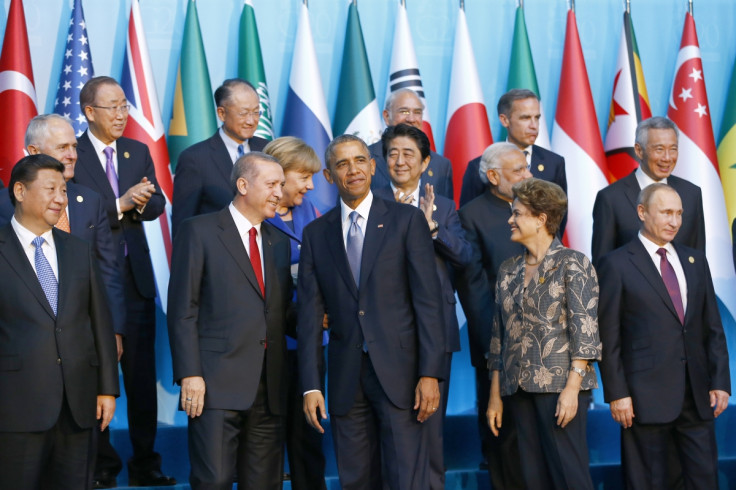 Under the shadow of the Paris attacks, the refugee crisis dominated the start of the two-day Group of 20 (G20) meeting in the Turkish resort of Antlaya. Leaders of the world's 20 major economies agreed that it is a global crisis and in a draft communique they called "upon all states to contribute to responding to this crisis and share the burdens associated with it".
Measures "including through refugee resettlement, other forms of humanitarian admission, humanitarian aid and efforts to ensure that refugees can access services, education and livelihood opportunities" should be taken, it said.
US President Obama said his country stood in solidarity with Paris in the wake of the Islamic State (Isis) attacks on the French capital. His country would help them hunt down "the perpetrators of this crime and bringing them to justice," he said.
In an informal meeting on the sidelines, President Obama and Russian leader Vladimir Putin talked to each other for more than 30 minutes, said Svetlana Lukas, the Kremlin's personal representative to the G20, said on Twitter. She did not disclose any details of the meeting, but posted a photo showing the two presidents sitting across at a coffee table and leaning towards each other.
Although the G20 usually focuses on economic issues, the president of host country Turkey, Recep Tayyip Erdoğan, urged world leaders to prioritise the battle against the Islamic State.
"We are confronted with a collective terrorism activity around the world. As you know, terrorism does not recognize any religion, any race, any nation, or any country," he said. He added the time for words was now over. Erdoğan is also expected to hold a one-on-one meeting with Obama.
French President François Hollande is not attending the summit, due he will be focussed the aftermath of the Paris attacks, which left 129 dead and more than 350 wounded. Foreign Minister Laurent Fabius represented France instead.
German Chancellor Angela Merkel said that the G20 stood united to face any militant threat and they were "sending a strong message that we are stronger than any form of terrorism".
© Copyright IBTimes 2023. All rights reserved.