G20 Summit focuses on terrorism amid heightened security after Paris attacks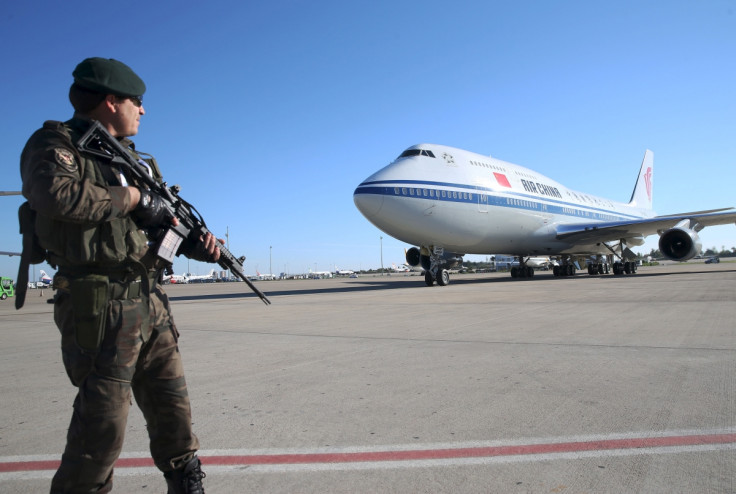 High-tech surveillance and over 12,000 security personnel are covering the Turkish resort town of Antalya as leaders of the world's top 20 economies meet on Sunday (15 November). Following the deadly attack on Paris, drone detection equipment, 350 mobile cameras with license-plate recognition recording and face-recognition systems have also been employed.
The Regnum Carya Hotel Convention Centre in the town of Belek was declared a high-security Red Zone area. Shops and markets around the area have been shut with thousands of barricades set up, according to IBN Live.
British Prime Minister David Cameron will meet world leaders at the summit, where terrorism and Syria will lead the agenda. The G20 meeting will continue to address the topics of terrorism and migration at a dinner on Sunday evening. On Monday, the programme will include climate change, corporate tax avoidance and the state of the world economy.
Cameron is expected to be part of talks with President Vladimir Putin on Monday (16 November) to broach the subject of whether the Russians will withdraw support for President Bashar al-Assad standing in new elections in Syrian. The British PM is understood to also be planning to discuss the Russian bombing campaign in Syria which is targeting forces fighting against Assad's military.
Turkey, the host nation of the G20 summit, has underlined the "three Is" – inclusiveness, implementation and investment – which could revitalise a stagnant global economy. Over the two days, political leaders will discuss inclusive growth, employment and investment, as well as financial regulation.
Delegates who have arrived so far include China's President Xi Jinping, Indian Prime Minister Narendra Modi and Saudi King Salman bin Abdulaziz Al Saud, whose entourage included 65 Mercedes-Benz vehicles. US president Obama, UN Secretary-General Ban Ki-moon and the heads of the International Monetary Fund (IMF), the World Bank and other international organisations will also be present at the summit.
The G20 is made up of 19 countries and the EU. This year, six more countries have been invited as guests. The summit was estimated to have added $214m to the Turkish economy, according to local media reports.
President François Hollande is the only major political head missing from the summit as he focuses on security operations in Paris and will take part in the three days of official mourning.
"We will demand that world leaders meeting in the G20 in Antalya respond to the threat of extremist terrorism," EU President Donald Tusk wrote to French President Francois Hollande.
Turkish President Recep Tayyip Erdoğan, who is hosting the G20 summit, said his country knows "all too well about terrorism and we think and feel the same for the attacks in Paris," the state-run Anadolu news agency reported.
© Copyright IBTimes 2023. All rights reserved.