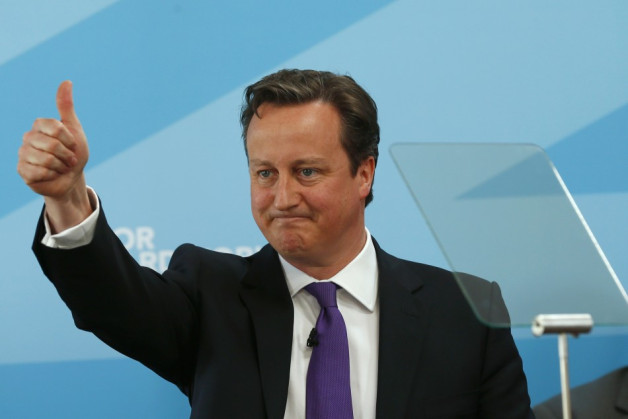 Britain has pledged millions of pounds to prevent death from malnutrition worldwide following the G8 'hunger summit' on Saturday 8 June.
International Development Secretary Justine Greening said an extra £375m of core funding and £280m of matched funding will be given to the campaign against global hunger.
UK Prime Minister David Cameron co-hosted the summit with Brazil's Vice-President Michel Temer, and the Children's Investment Fund Foundation president Jamie Cooper-Hohn.
Pledges were also made to drive down rates of malnutrition by 2020 and save 1.7 million lives.
Cameron described malnutrition and hunger as some of the "deepest problems the world faces" and a "massive issue for humanity", he warned: "It is not the commitments made today that will beat hunger - it's the way they are followed through tomorrow and the next day and the day after."
As the summit was held, 45,000 people gathered in Hyde Park for the Enough Food For Everyone IF demonstration.
Microsoft founder Bill Gates, who set up the IF campaign with archbishop Desmond Tutu, addressed the rally. He called hunger "the great travesty of our time", adding: "Providing developing countries with the means to feed their people is a vital part of lifting these communities out of the cycle of hunger and poverty."
Altogether, delegates pledged £2.7bn in aid between now and 2020, and promised to save 1.7 million children by increasing breastfeeding and through better treatment of malnutrition.
Other measures pledged included a clampdown on tax avoidance in the developing world, helping those in poor countries have enough food, and better land rights.
There were also promises to reduce the number of under-fives suffering stunted growth by 20 million.
Following Gates's condemnation of tax-avoiding corporations, Tax Research UK claimed that Microsoft's tax savings are equivalent to 3.5% of the world's aid budget.
Critics were sceptical that financial aid alone would be sufficient.
Richard Dowden, executive director of the Royal African Society, and the author of a report into the damage that Western countries, including the UK, have done in Africa through aid, said: "We've seen it all before and it hasn't worked up until now. If this was a small thing of just 'give some money and this child will be fed' it would have been done by now. It can only be solved from within, not from outside, and until there's a political will to do this, it isn't going to happen.
"A lot are very self-serving and interested in growing their brand," he said.