After being sworn back in as Gabon's president on 27 September for a second seven-year term, Ali Bongo has denied suggestions he is a continuation of his father Omar Bongo's rule.
The president, took over the resource-rich nation in 2009 when his father died after running the country for more than 40 years. Bongo was sworn into office after the constitutional court validated his controversial re-election in the 27 August vote, sparking days of rioting in which up to 50 people died.
President Bongo: 'He is Omar. I am Ali'
As his re-elections effectively extended the Bongo family rule over Gabon into a sixth decade, the president, who was defence minister under his father, outlined his intentions to improve the country and denied the opposition's claims he is a continuation of the Bongo dynasty.
"I am the one that can make real change. It's not because I am my father's son and I have the same name that I am necessarily my father. He is Omar. I am Ali. I know how the system has been working; I know how to improve it. And this is exactly what I am proposing to my people," Bongo told Al Jazeera.
Referring to defeated opposition leader Jean Ping, a former close ally of Omar Bongo whom he served in a number of ministerial roles, the newly sworn-in head of state claimed he was the only one who could bring change.
"[Ping] and some of his partners represent the past, and they are going to bring all that we really want to turn our back to. I was the candidate of equal chance, giving every Gabonese a chance to really make it. I am not the candidate to restore privileges and this is exactly what Jean Ping and his friends wanted me to do," Bongo claimed, in reference to the presidential challenger, who had a relationship and fathered two children with Bongo's half-sister, Pascaline Bongo.
"So the big change compared to what has been happening all these previous decades, I am the one to really focus on education. I was saying in the campaign that you make it to the top not because you are the son of [somebody] but solely on merit," he added.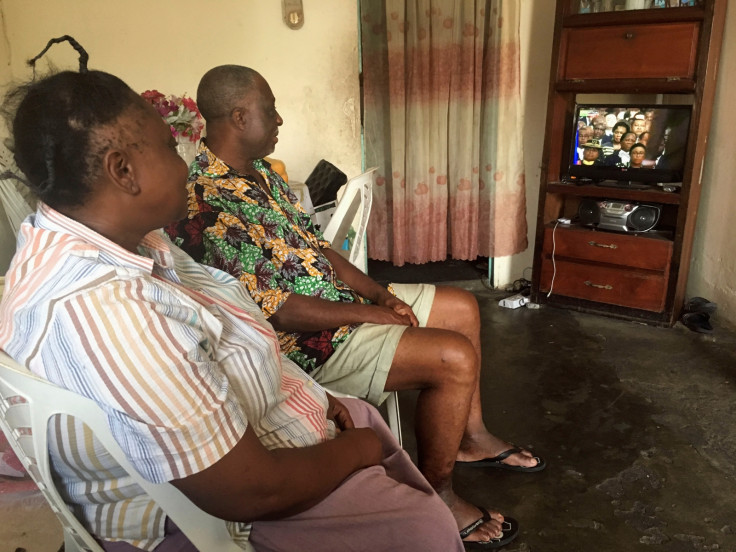 Needs to improve Gabon's political system and economy
Bongo called for unity after the fiercely contested election revealed deep divisions in Gabon.
"We need to sit together to see how we can improve the system," he said. "This is something that is going to be done all together so that's why I am reaching out to them. I am going to call all the different political forces. We are going to sit down and see what needs to be done to improve our political system, and [then] we will reach a consensus."
Asked what his priorities are for his new term, Bongo said his number-one job as president would be to foster economic growth, which has been constrained by the level and quality of infrastructure and manpower.
One of West Africa's more stable countries, Gabon is the third richest country on the African continent based on gross domestic product (GDP) per capital ($20,612, £15,834).
Gabon's economy is dominated by the oil industry, which until recently provided a large chunk of the government's budget, GDP and exports. But the recent collapse in oil prices has been a real shock for its economy's resilience, and government revenues have declined significantly from the middle of 2014.
"We have to diversify our economy, we have to create jobs, we have to focus on education, more training programmes... All these things are what we need now. I can bring the change that is needed," he is quoted as saying.