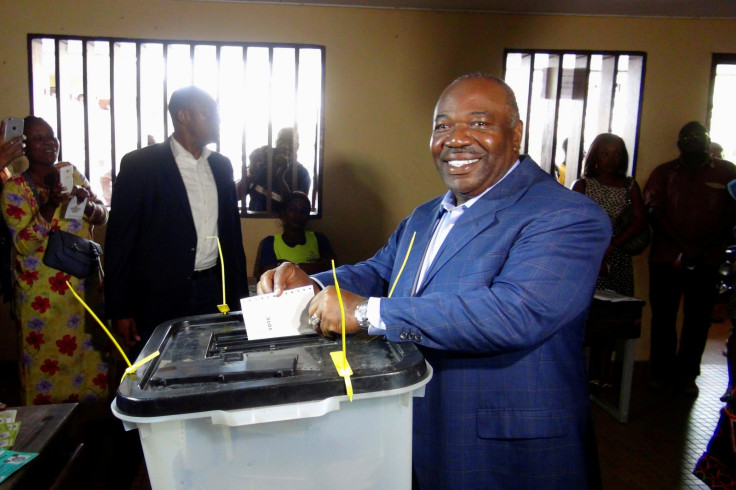 Concern has been growing that Ali Bongo's swear-in ceremony as president for a second seven-year term today (27 September) could prompt further unrest, days after the incumbent ruler's election victory was validated by the constitutional court.
Days of rioting, in which between three and 50 people died, followed the controversial re-election of Bongo, 57, in the 27 August vote. Bongo, whose family has been in power for nearly 50 years, was declared president until 2023.
Opposition candidate Jean Ping, 72, claimed he was cheated of victory when he accused the incumbent leader of vote rigging to secure a win and filed a request for a recount of the votes within the nation's Constitutional Court.
Unrest fears as Ping supporters reject ruling
However Ping's appeal was dismissed, and Bongo's controversial victory was confirmed on 24 September. Ping rejected the high court's ruling, adding the court had demonstrated "bias" in its "unjust" decision to uphold Bongo's victory.
Describing the decision as a "miscarriage of justice", Ping told his supporters: "I will not retreat. (As) president, clearly elected by the Gabonese people, I remain at your side to defend your vote and your sovereignty."
The candidate's supporters also rejected Bongo's second term in office, sparking concerns the country could witness more unrest.
"We will not let Mr Ali Bongo lead Gabon for seven years. "We will ensure that Mr Ali Bongo leaves power," a resident of the capital Libreville was quoted as saying by AFP.
Bongo promises an 'inclusive' government
Bongo called for calm on 24 September and told Reuters the new government would include "all political parties".
Explaining the new government would "most likely" include Gabon's opposition leaders, the head of state did not reject the idea of reserving a place for Ping.
However, while Bongo promised a national dialogue, he excluded the option of international mediation.
Taking place against a backdrop of tension, the swearing-in ceremony is set to take place at the seafront presidential palace in Libreville, according to the Presidency, which did not confirm the time of the event.
Ping's spokesman, Jean Gaspard Ntoutoume Ayi, told AFP: "You don't get sworn in unceremoniously in secret".