Gaddafi's Daughter Aisha Calls for New Libyan 'Revolution' on Syrian TV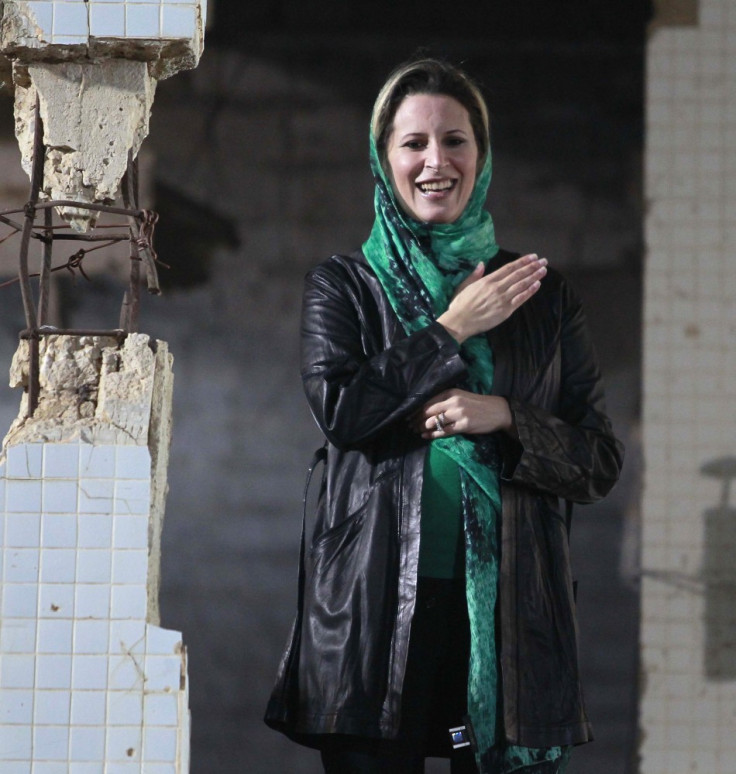 The daughter of Muammar Gaddafi, ousted and killed during the Libyan civil war has called on the Libyan people to rise up against the National Transitional Council to defend her father's orders.
In an audio message broadcasted on Syria's al-Rai channel, the same television station which broadcasted Gaddafi's messages to his supporters during the conflict, Aisha Gaddafi called for a new revolution against a transitional government which she said had "arrived with the planes of Nato."
"My father has not left, he is always among us," she said, following the traditional 40-day mourning period after his death. "Don't forget the orders of your father urging you to continue fighting, even if you no longer hear his voice."
The daughter of the former dictator, who was famously part of Saddam Hussein's defence team when his was tried in Iraq in 2005 for crimes against humanity, is currently in Algeria.
She fled to the northern African country in the midst of the conflict, and was accepted, along with her mother and two of her brother on humanitarian ground.
However it is thought that her latest statement contradicts ruled imposed by her host country after it was revealed Algiers warned the Gaddafi they would face losing their status as humanitarian refugees if they made public statements.
Aisha was very close to her father and supported him throughout the civil war. She once said of him, "My father gives me a lot of time, sometimes I feel with him that he is the ruler and the ruled, and sometimes I feel that he is my compassionate friend. In any case, he is my remedy against pain and my fortress against grief."
A lawyer by profession, Aisha became an active figure of the Gaddafi regime over the years , serving as mediator, military official and U.N. goodwill ambassador.
© Copyright IBTimes 2023. All rights reserved.