Saif al-Islam Gaddafi, the second son of slain Libyan dictator Muammar Gaddafi, was freed by a Libyan militia as part of a Ramadan amnesty. The 44-year-old, whose name means the 'sword of Islam', was seen as a natural successor to the deposed leader and his release could fuel instability in the war-torn North African country.
The Abu Bakr al-Sadiq Brigade, which controls Zintan town in western Libya, announced that Islam was let go on Friday (9 June), the 14th day of Ramadan, a month considered holy by Muslims. The militia said Islam was released as part of an amnesty agreed with the UN-backed parliament surviving in eastern Libya.
"We have decided to liberate Saif al-Islam Muammar Gaddafi. He is now free and has left the city of Zintan," said a short statement issued by the group. Ajmi al-Atiri, the chief of the brigade, is expected to explain Islam's release in a lengthier statement later.
Islam, a fluent English speaker and a well-known figure in the western world, was prominent among Gaddafi's eight children. He has not yet appeared in public after the release. Local reports suggest Islam has moved to the city of al-Bayda to meet his relatives and is expected to make a public address soon.
Islam, who studied at the London School of Economics, was captured in 2011 when he attempted to flee to Niger during the peak of the Arab uprising, which saw Tripoli falling into the hands of opposition fighters. He was the public face of the Gaddafi regime in the western world. Though he held no official post at that time, he wielded significant influence on the government.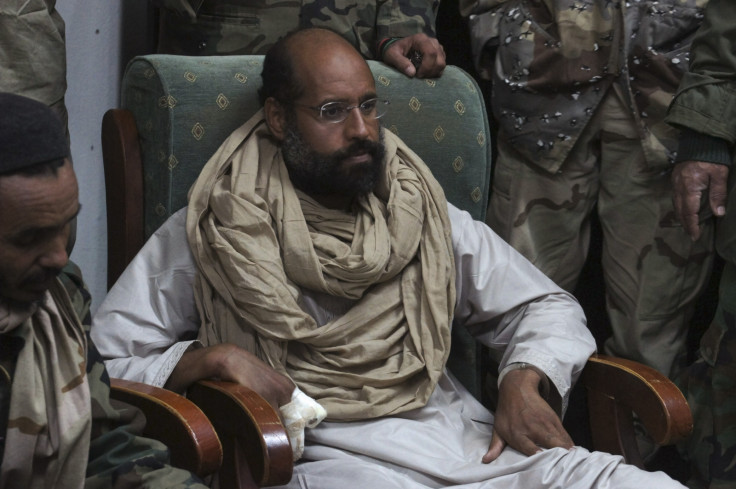 Islam is wanted by the International Criminal Court (ICC) for war crimes but Libyan authorities want to try him instead. Some reports that surfaced in the past about Islam turned out to be false. Even in 2016, reports about his released surfaced but later turned out to be incorrect.
Islam had gained a playboy image and was photographed with bikini-clad women relaxing on a yacht off the Brazilian coast.
The oil-rich Libya has plunged into chaos ever since the removal of Gaddafi from power. Political infighting and the rise of rival militias quickly ensued with all of them vying to take control of the country. Though there are two main administrations, UN authorities have put their weight behind the government of national accord (GNA) based in the capital which does not recognise the other faction centred in Libya's east.