The father of Manchester suicide bomber Salman Abedi, 22, has been arrested in Libya, while in Britain, seven people have been detained in connection with the attack.
The detention of Ramadan Abedi on Wednesday (24 May) comes just hours after he claimed his son was innocent and that he had been planning a pilgrimage to Saudi Arabia.
In an interview with The Associated Press, 51-year-old Ramadan confirmed that his other son, Ismail, had been arrested Tuesday (23 May). "We don't believe in killing innocents. This is not us," he said from Tripoli.
"We aren't the ones who blow up ourselves among innocents. We go to mosques. We recite Koran, but not that."
Reuters reported that 20-year-old Hashem Abedi, younger brother of Salman, had been detained Tuesday in Tripoli on suspicion of Islamic State (Isis) links. His arrest was confirmed by Ahmed Bin Salem, a spokesman for a local counter-terrorism force known as Rada.
"We have evidence that he is involved in Daesh (Islamic State) with his brother. We have been following him for more than one month and a half," Bin Salem said. "He was in contact with his brother and he knew about the attack."
The seventh arrest in the UK was in Nuneaton, Warwickshire. The bomber's older brother, Ismail, was detained in Chorlton, south Manchester. Also on Wednesday (24 May) a man in Wigan was arrested.
Images of the bomb remnants emerge
Meanwhile, the New York Times has published a series of images reportedly showing components of the bomb used by Abedi.
According to the Times, the bomber appeared to have carried the powerful explosive in a lightweight metal container that he either hid behind a black vest or in a blue Karrimor backpack. Preliminary information gathered by authorities reveal Abedi held a small detonator in his hand.
Images shared by the Times show the tattered remains of the backpack allegedly used by Abedi. Evidence collected at the scene does not specify the size or type of explosive used in the bomb but "suggests an improvised device made with forethought and care".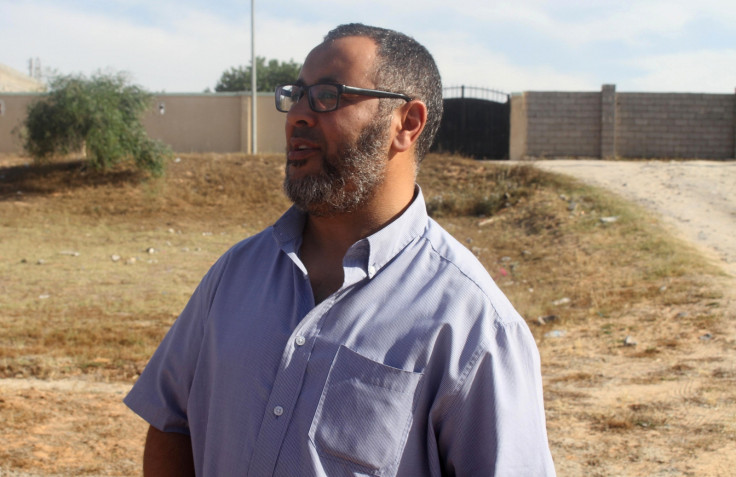 Photos also show the blood-soaked detonator and shrapnel that killed those directly around Abedi. The location of those killed by the blast indicate a powerful, high-velocity charge and a bomb that had carefully and evenly packed shrapnel, The Times reported.
The location of Abedi's torso, which was pushed outside of the death circle, appears to indicate that the explosive was more likely in his backpack than in a vest, an explosive disposal technician said.
Evidence also shows the bomb-maker took pains to reduce the risk of a dud, according to the report. Authorities found a Yuasa 12-volt, 2.1 amp lead acid battery at the scene. The battery, which is used for emergency lighting, is more powerful than batteries typically seen in backpack bombs or suicide vests.
The detonator used was not as typical as other manual detonators in suicide vests. Images from law enforcement did not make it clear if the detonator was a simple plunger switch or if it included a timer or a receiver to be activated remotely or both.
Abedi detonated the bomb at Manchester Arena following a concert by US pop star Ariana Grande on Monday (22 May). The explosion killed Abedi and 22 others, including an 8-year-old girl and several parents waiting for their children. Sixty-four more people were injured by the blast.