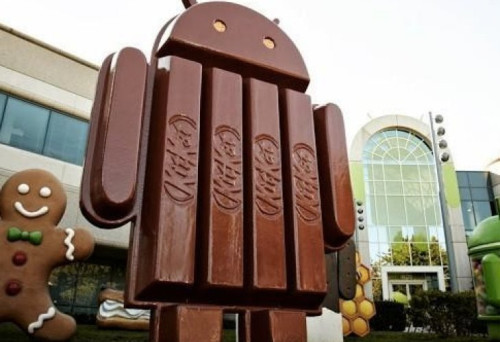 Galaxy Nexus GT-I9250 users are in for a special treat, as the combined efforts of leading Android custom ROM developers have resulted in the development of Android 4.4.2 CM-REMIX KitKat ROM for the device.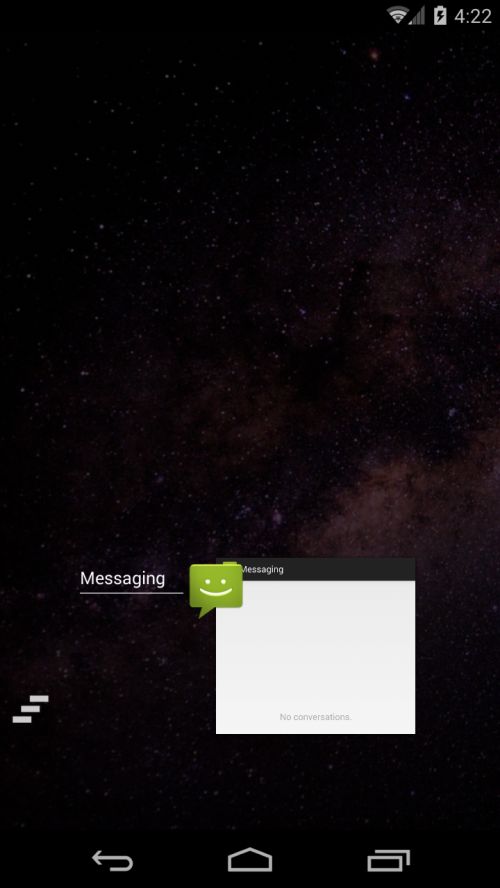 The ROM brings a heady mix of top custom KitKat offerings from AOKP, BEANSTALK, CrDroid, ChameOS, CM, MOKEE, OMNI, PA, SLIM, VANIR etc, while the custom kernel is based on Imoseyon with cherry-picks options from ASKP, ezkeels, faux123, Fancy & Franco.
Android 4.4.2 CM-REMIX ROM Features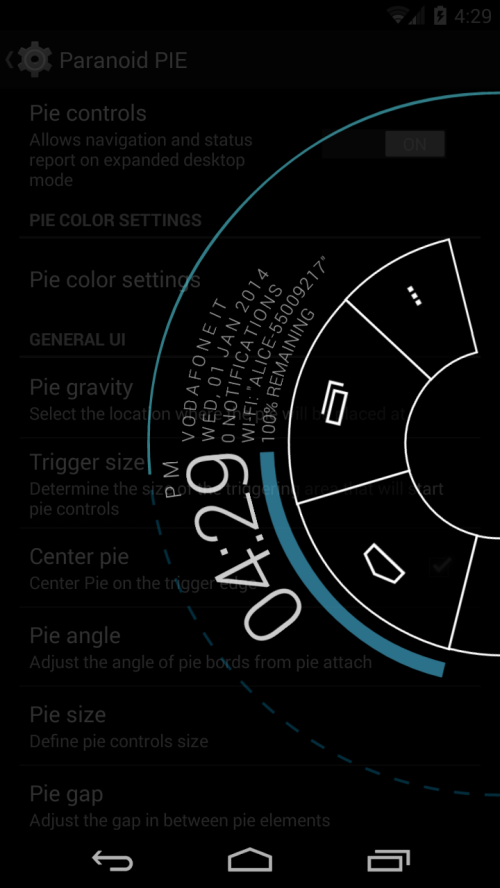 As the CM-REMIX ROM (v2.4.1) is based on CyanogenMod (CM) framework, it inherits the following features:
SLIM: Battery and Date options, Quiethours, Keyboard and IME, Lockscreen and Notification Shortcut, Navigation, Powermenu, Quicksettings, DPI Density Changer, TRDS
BeanStalk: Quicksettings, Toggles option, Profile Support , PowerMenu rework
ChameOS: ActiveDisplay, AppSidebar, Gesture unlock, Gesture Anywhere, Netstats, ScreenRecorder
Mokee: PhoneLocation and LunarCalendar Support (only available with Chinese Languages), Speed Dial, IP Call
PA & Carbon: HALO, PA PIE (custom modified, more buttons )
Maxwen: Suspend Actions, Wakelock Blocker, CPU overlays
OMNI: DSPManager Modification, Intrusive Incall options, end call sound
Vanir: Tweaks and debug options, Halo and notification boost
Key Changes and Bug-Fixes
Some of the key changes and bug-fixes ported into this ROM (v2.4.1) are listed below:
1) Squashed update with Slim hardware key rebinding, needed by slim qs shortcut and navbar 's actions.
2) Active Notification: add expand notificaton button to Lockscreen Notification (AOSPA)
3) Port AOKP signal text and hide options.
4) Fix previous apps pop up when exist floating halo window with back button
5) Airplane toggle bug fix (CM)
6) navbar compatibility fix with xposed framework (SLIM)
7) Port Profile and Camera Tiles from CM
8) Edit Mms color scheme(JB style), fix linktext visibility issue. (To do: restore full kk scheme and compatibility with TRDS)
9) Lockscreen Notification Update and fix (vanir):
- show/dismiss all button (navbar)
- add back wake on notification option
- custom notification background color
10) Active Display Notification (vanir)
- attempt to fix pocket mode
- remove AM/PM as a preference
- fix navbar ghost issues
11) Fix Lockscreen Sound delay
Interested Galaxy Nexus I9250 users can go ahead and install this ROM on their phones by following our step-by-step guide provided below. IBTimes UK reminds its readers that it will not be held liable for any damage to device during or after firmware installation. Users are advised to proceed at their own risk.
Pre-requisites
The CM-REMIX ROM v2.4.1 and the instructions given in this guide are meant for the Galaxy Nexus GT-I9250 model only. Verify device model number by navigating to Settings > About Phone.
Back up data and settings using a recommended custom recovery tool, like ClockworkMod (CWM) or TWRP, as it creates a complete image of the existing phone setup. In Recovery, choose Backup and Restore and tap Backup.
Verify correct USB drivers for the phone are installed on the computer (download Galaxy Nexus I9250 USB drivers).
Ensure USB debugging mode is enabled on the phone, by navigating to Settings > Developer Options (NOTE: Tap the phone's Build Number seven times to unlock or reveal the hidden Developer Options under Settings.) Then select the checkbox to enable USB debugging mode under Settings > Developer Options.
Make sure the phone has at least 80% battery charge to prevent unexpected device shutdown (due to battery drain) while installing the ROM.
Ensure the device is unlocked (not locked to a specific carrier) and rooted with latest ClockworkMod (CWM) Recovery (v6.0.4.5 or above) installed. If you are installing the CWM recovery for the first time, check out the video tutorial below, courtesy of The Android Soul:
If the device is stuck at booting or experiencing boot loop issues, perform Wipe Cache Partition and Wipe Dalvik Cache a few more times before rebooting.
Allow newly installed ROM to stabilise for five minutes before you start working on it.
Downloads Required
Steps to Install Android 4.4.2 KitKat on Galaxy Nexus I9250 via CM-REMIX ROM
Download Android 4.4.2 CM-REMIX KitKat ROM for Galaxy Nexus I9250 to computer
Download Google Apps package
Connect the Galaxy Nexus to computer via USB cable. Without extracting, copy the downloaded firmware zip and Google Apps zip files to the root folder of phone's SD card
Power off the phone and wait for 5 to 10 seconds until the device shuts down completely.
Now press and hold Volume Up, Volume Down andPower buttons together until the Samsung logo appears on screen and the device boots into Bootloader mode. Now, select the Bootloader option to enter Recovery mode. NOTE: In recovery mode, use Volume keys to navigate between options and Power key to select the desired option.
Perform Wipe data/Factory reset (this will delete all apps and their settings and game progress) and choose Yes on next screen to confirm the action. Then perform Wipe Cache Partition and once again hit Yes to confirm.
Return to CWM recovery main menu and select Mounts and Storage > Format / data and click Yes on next screen to confirm.
From the main menu of CWM recovery, go to Advanced and choose Wipe Dalvik Cache. Then hit Yes on next screen to confirm.
Select Install Zip from sdcard and then click Choose zip from sdcard. Browse to the location of the CM-REMIX ROM file which you copied earlier to your phone's SD card. Choose Yes on next screen to confirm the ROM installation.
Repeat the previous step to install Google Apps as well.
Once Google Apps is also installed, select "+++++Go Back+++++"and reboot the device by tapping reboot system now from the recovery menu. Your Galaxy Nexus will restart and it may take about 5 minutes for first boot. So, do not interrupt the process.
Your Galaxy Nexus I9250 is now running on Android 4.4.2 KitKat via CM-REMIX ROM. Go to Settings > About Phone to verify the firmware installed.
NOTE: If the device gets stuck at boot loop (while rebooting), then just do a factory reset from recovery mode to fix the issue.
[Source: XDA]