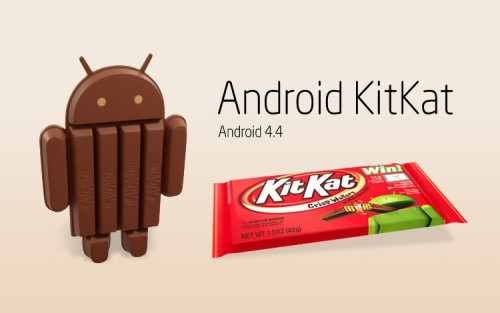 The internet is abuzz with rumours of an impending Android 4.4 KitKat update making its way for a handful of older Samsung devices including Galaxy S3, S3 Mini, Note 2, Tab 3 7.0, Note 8.0 and a whole bunch of Galaxy S4 US variants, besides a few international models.
Though Samsung is yet to announce any list of devices that will be receiving the KitKat update, an unspecified source close to Phandroid has confirmed the devices that are eligible to receive the highly celebrated KitKat upgrade.
Take a look at the check list below to know if your device features among the lucky few Samsung phones and tablets that are expected to get the Android 4.4 KitKat in the near future:
Samsung Galaxy Note 2 SGH-i317
Samsung Galaxy S3 SGH-i747
Samsung Galaxy Tab 3 7.0 SM-t217a
Samsung Galaxy S4 SGH-i337
Samsung Galaxy S4 Active SGH-i537
Samsung Galaxy Mega SGH-i527
Samsung Galaxy S4 Zoom SM-c105a
Samsung Galaxy Note 3 SM-N900a
Samsung Galaxy Note 8.0 SGH-i467
Samsung Galaxy S3 Mini SM-g730a
The two smartphones highlighted in the list, the Galaxy S4 and the Galaxy Note 3, have already started receiving the KitKat update from Samsung. The Note 3's rollout has begun with Poland, and will arrive in other countries gradually as Samsung completes its logistics and testing.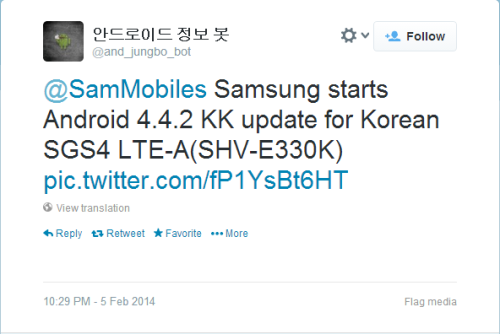 In contrast, the Galaxy S4 LTE-A model is receiving the KitKat update in South Korea, which will slowly make its way to other countries.
Earlier leaked firmware reports of Galaxy S4 and Note 3 suggest Samsung has released significant upgrades such as new camera features and support for the Galaxy Gear with Android 4.3 release. Hence, it is ascertained that the new KitKat update will only bring minor UI changes with cosmetic upgrades and performance improvements.
Nevertheless, it is a huge relief for owners of older Samsung devices such as Galaxy Tab 3 7.0 and S3 mini, as they are the budget models running the older Android 4.1 Jelly Bean firmware. With no signs of receiving further Jelly Bean upgrades for these devices, users would only be too eager to get the taste of KitKat, by any means necessary.
So, the big question is whether Samsung will take the risk of jumping the firmware upgrade directly from Android 4.1 to Android 4.4, somewhat along the lines of what Motorola did to Moto G recently. Not to mention, Moto G has become an instant hit among the budget consumers for its impressive features with low selling price.
With most smartphone OEMs sticking to the 18 months' software support policy, it is likely that most devices (if not all) that were released last year will qualify for the Android 4.4 KitKat upgrade. In the worst case scenario, last year's mid-range and high-end devices should at least get the latest Android 4.3 Jelly Bean update before their life support ceases from Samsung.