There is some good news for disappointed Galaxy Note 4 users, as Samsung is reportedly testing Android 5.1.1 on the fourth-gen phablet (SM-N910F), according to a few leaked screenshots pertaining to the AnTuTu benchmark.
The leaked screenshots clearly reveal a test build of Android 5.1.1 (32-bit) running on the European variant of the Galaxy Note 4.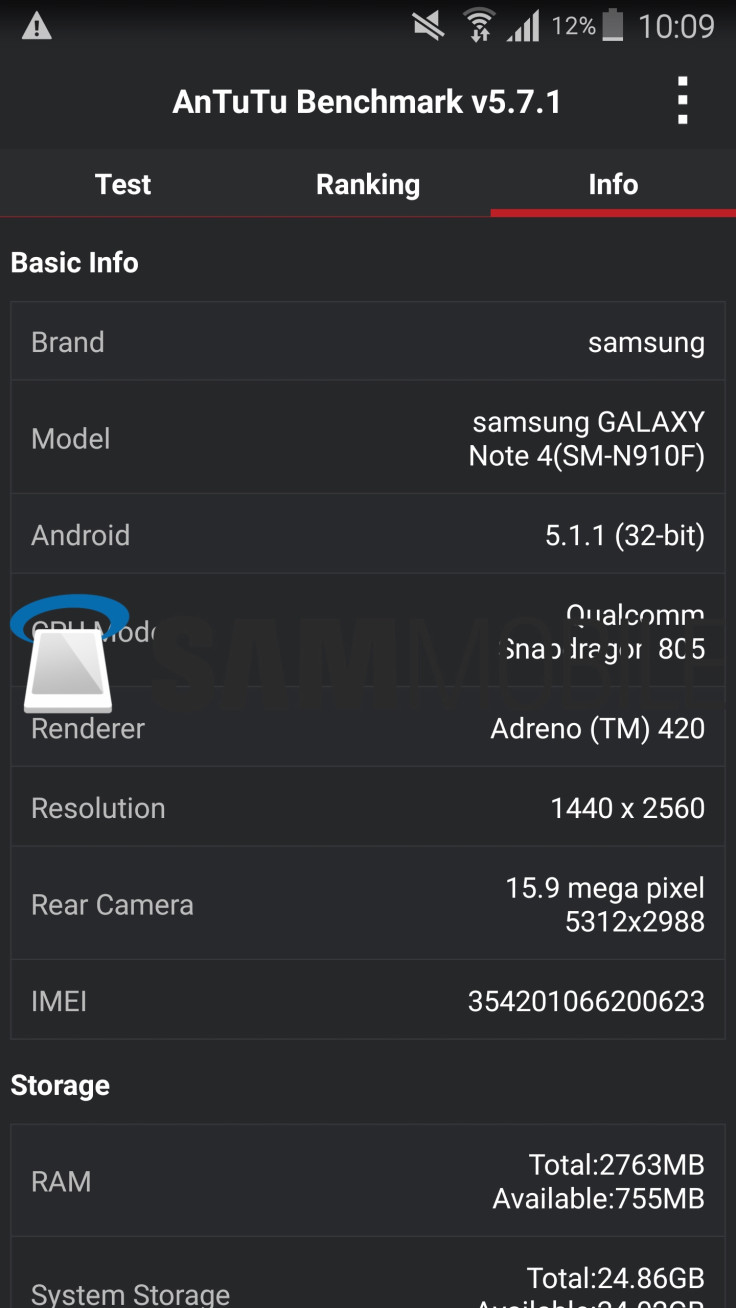 Galaxy Note 4 users may seem worried, given Samsung's extended delays in releasing the highly-anticipated Android 5.1.1 update on its flagship devices including the Note 4, Galaxy S6 and S6 Edge.
It has been more than a month since Google officially rolled out the stock Android 5.1.1 update for its Nexus line-up, while Samsung seems to be the slowest among OEMs and handset makers to release the latest Lollipop update for its flagship devices.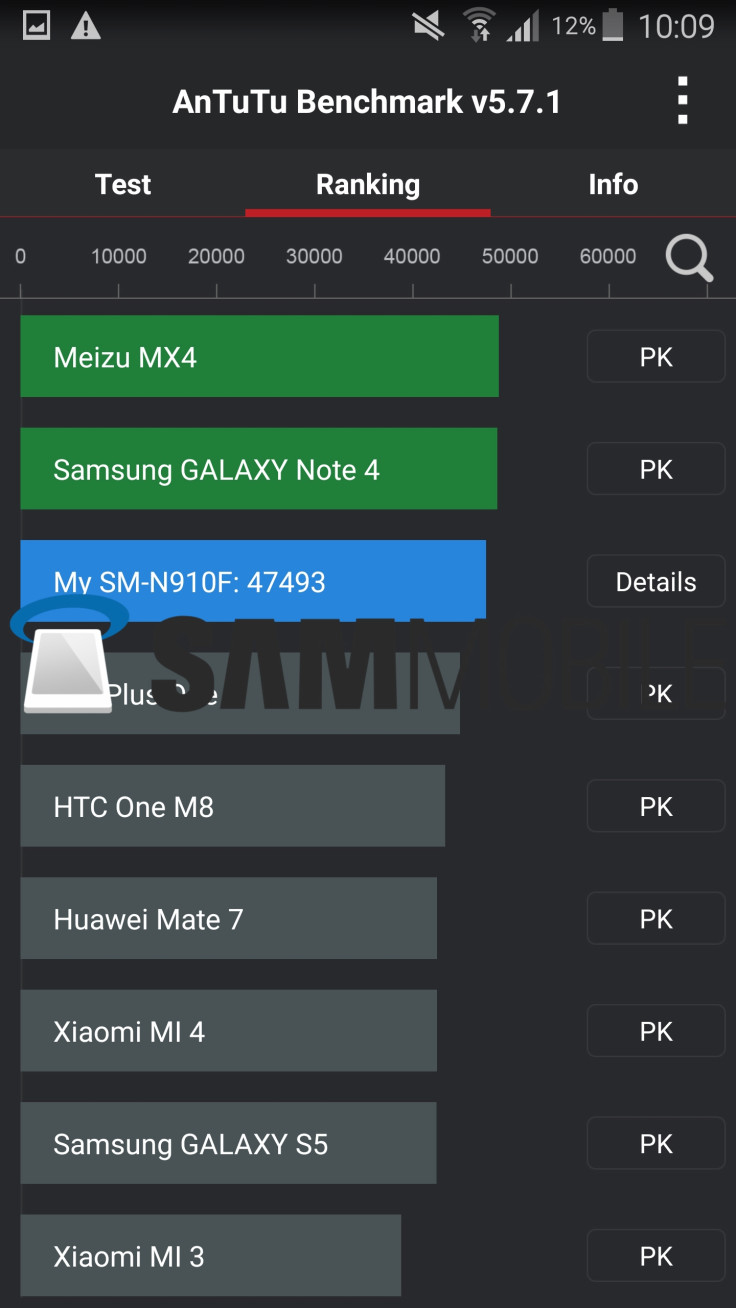 Nevertheless, Galaxy Note 4 owners can just hope that Samsung will soon finish its testing phase to pave the way for an early Android 5.1.1 release to the flagship phablet.
As this is one of the first test builds of Android 5.1.1 for Note 4, it is ascertained that it could just be a minor update without including any feature enhancements.
According to SamMobile citing unspecified sources, Samsung could actually be testing a 64-bit build on the Exynos model of Note 4, while there is still no clarity on the exact launch or release date of the Android 5.1.1 update for the Note 4 from Samsung.