Samsung Galaxy Note 3 with 6in AMOLED Non-Flexible Display to Launch in Second Half of 2013
Samsung Galaxy Note 3 with 6in AMOLED non-flexible display will be rolled out to the market in 2H13
Samsung's next flagship smartphone, the Galaxy Note 3, has reportedly been confirmed to feature a 6in display.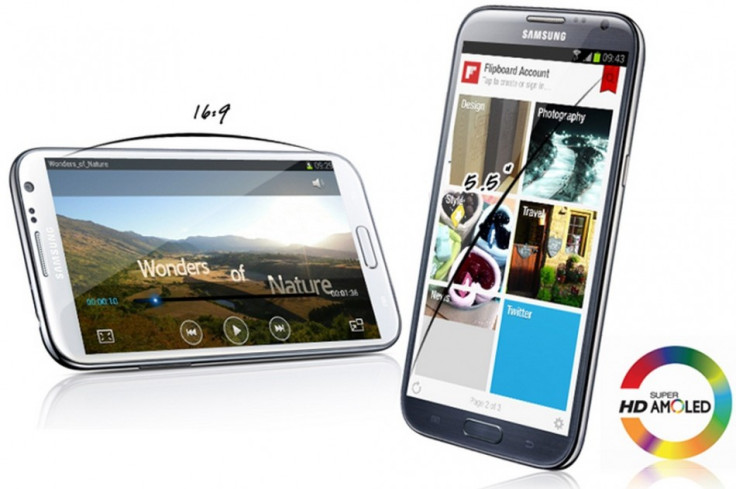 The Samsung Galaxy Note 3, according to Oled.display.net, featuring a 6in AMOLED display has been slotted for a release in the second half of this year.
As for the display technology, Samsung Display is expected to produce flexible AMOLED panels at the A2 P3 line with a production capacity for 24,000 sheets based on 5.5G.This is not enough to make a flagship with flexible display like the Galaxy Note 3.
In addition to that, Samsung Display has not entered into mass production for flexible OLED panels so far. Also, the supply of necessary equipment has not been finalised yet. The company is likely to begin production in the second half of 2013 but the supply would not be enough to meet the demand.
Hence, the Galaxy Note 3 will not have flexible AMOLED display.
This is contrary to an earlier report which claimed that the Galaxy Note 3 was expected to feature unbreakable OLED display. Samsung Display Corporation (SDC) was reported to be using a plastic substrate with LTPS (Low Temperature Polycrystalline Silicon) active matrix and RGB patterned OLED for the upcoming Galaxy Note 3.
The flexible plastic display is said to be thinner and lighter than the glass OLED display which is used for the current Galaxy Note 2. Besides, the flexible display panel is reasonably thinner and lighter than the regular LCD and glass AMOLEDs.
As for the other technical features, the Note 3 is rumoured to use Exynos 5410 chip featuring an octa-core processor, with four Cortex-A15 cores running at clock speeds of up to 2GHz and the remaining four Cortex-A7 cores clocked at 1.2GHz. The Exynos 5 chip will also integrate 3GB of RAM.
The Note 3 will run on Android 4.2.2 Jelly Bean software. It will be available in 32GB storage variant with support for microSD card for additional storage.
Update: Samsung Galaxy Note 3 to feature plastic build like Galaxy S4.
© Copyright IBTimes 2023. All rights reserved.