Samsung's highly anticipated next generation Galaxy Note will reportedly feature an unbreakable OLED display.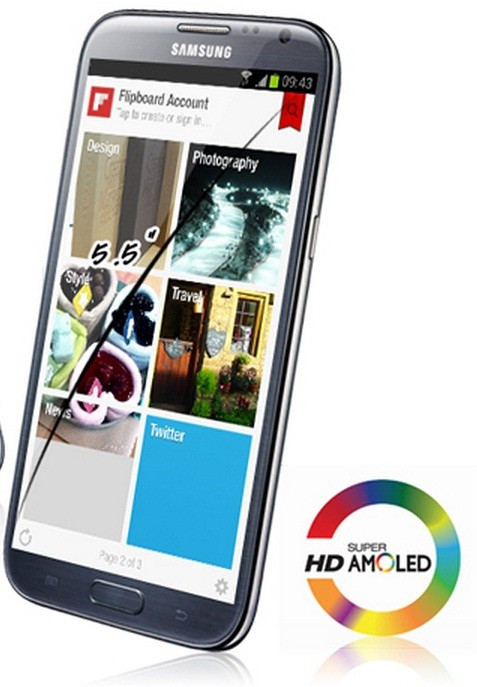 Samsung Galaxy Note 3, according to the latest revelation by the OLED Association, is expected to integrate plastic OLED (organic light-emitting diode) display as opposed to the glass OLED display of the current Galaxy Note 2. Moreover, Samsung Display Corporation (SDC) will reportedly use a plastic substrate with an LTPS (Low Temperature Polycrystalline Silicon) active matrix and RGB patterned OLED for the upcoming Note 3.
As noted in the comparison table, the glass OLED display of Note 2 is durable but not strong as the unbreakable plastic display which the Galaxy Note 3 is expected to use.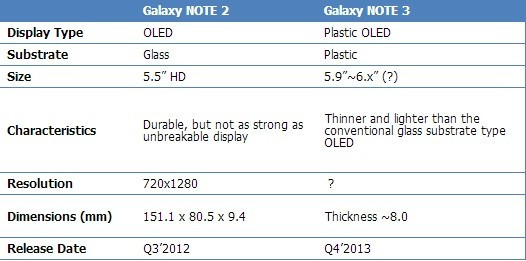 When compared to the glass AMOLED display, the flexible plastic display is said to be thinner and lighter. Besides, the unbreakable panel (UBP) OLED display is reasonably thinner and lighter than the conventional LCD as well as the glass AMOLEDs.
As for the screen size, the Galaxy Note 3 is expected to feature a display ranging from 5.5in to 6.x in. This is contrary to Sammobile which claims that the Galaxy Note 3 will have a 5.99in display.
The Note 3 is rumoured to use Exynos 5 chip featuring an octa-core processor with LTE capability. It will have a high resolution 13 megapixel rear-facing camera. The handset will run on the latest Android 5.0 and have more software features than the company's fourth generation Galaxy S series smartphone.
Samsung is expected to announce the Galaxy Note 3 at the upcoming IFA event scheduled for September. The device will be rolled out to the market around Q4 of this year.