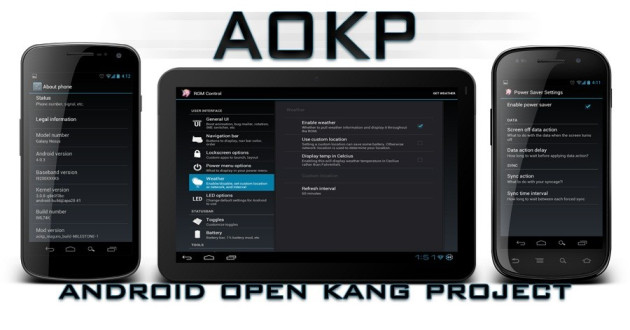 Samsung Galaxy S2 smartphones have been the frontrunners to get the most number of Jelly Bean custom ROM updates in recent times. Only recently, the I9100 received the Jelly Bean custom ROM update, and now it is the turn of I9100G.
Thanks to XDA recognised contributor, neerajganga, the AOKP ROM based Android 4.1 Jelly Bean update is now available for I9100G. The new custom ROM offers faster performance and several handy customisation options such as integrated theme engine, besides regular Jelly Bean features such as smoother interface, advanced voice recognition, offline voice typing and Google Now.
It must be noted that since this ROM is not an official version, it may contain a few broken features and software bugs. As a result some features may not work as intended.
Here is the list of broken features with known issues:
3G video calling is unavailable with this ROM, as it is part of the stock Android based ROM only. However, video calls using third-party apps like Skype should work fine.
Other features like FM Radio and camera apps are not fully functional and known to be afflicted with bugs.
Prerequisites
The ROM and the instructions provided in this guide are limited to the Galaxy S2 I9100G model only and will not work with I9100 or any other device. You can verify your device's model number by navigating to Settings > About Phone.
The instructions in the guide are meant for reference purpose only and do not cover any warranty claims for device damage or support issues arising out of installing this Jelly Bean ROM update. Users are advised to proceed at their own risk.
IBTimes UK advises users to backup important personal data (bookmarks, contacts, SMS, MMS, APNs and other internet settings) to avoid data loss while installing the Android 4.1 Jelly Bean update.
Make sure that Android 4.0.3 XXLPQ firmware is downloaded and Installed on your phone before proceeding with the ROM installation steps.
Then, download and install ClockworkMod (CWM) Recovery on XXLPQ firmware.
NOTE: If your phone is already running Android 4.1 Jelly Bean onboard with a stock ROM or CyanogenMod ROM installed, then you can skip installing XXLPQ firmware and ClockworkMod recovery. Instead, you could directly go to AOKP ROM based Jelly Bean installation steps below.
How to Install XXLPQ Firmware on Galaxy S2 I9100G
1. As a prerequisite, you must ensure that correct USB drivers for your phone are installed. Please note that if you have installed Samsung's Kies software, it will already contain the drivers, so download drivers only if you haven't installed Kies.
Download Drivers | Alternate Link for Drivers
2. Download the firmware.
Download Link | Alternate Link 1 | Alternate Link 2

3. Extract the downloaded zip file in step 2 to get the following files (you might see the file name end with .tar instead of .md5 as the file extension is usually hidden, so it's normal):
I9100GXXLPQ_I9100GODDLP7_I9100GDDLP5_HOME.tar.md5
SS_DL.dll (leave this file alone)
4. Download Odin 1.85 from here.
5. Extract contents of Odin 1.85.zip file to the desktop or any designated folder of your choice.
6. Disconnect your phone if it's still connected to PC, then power off the phone.
7. Now, put the Galaxy S2 in Download Mode - press and hold the following keys together: Volume Down + Home + Power. A warning screen will pop up; press Volume Up key to continue and enter Download Mode.
8. Launch Odin - double-click the Odin3 v1.85.exe file that you got in step 5.
9. In ODIN, click on the PDA button, then select the I9100GXXLPQ_I9100GODDLP7_I9100GDDLP5_HOME.tar.md5 file obtained in step 3.
10. Important: Do not make any other changes in Odin except selecting the required files suggested in step 9. Leave all other options in their default status.
11. Connect your phone to PC again. Now, you should see the message "Added!" under Odin's message box in the bottom left.
If you don't get this message, then probably it could be an issue with drivers. Make sure you've correct drivers installed for your handset (check step 1). Now, uninstall Kies from the Control Panel, as it can interfere with the firmware installation procedure.
12. Now, hit the START button to begin flashing of XXLPQ on your Galaxy S2. When the flashing is complete, your phone will automatically reboot. When you see the Samsung logo, it confirms ROM is successfully flashed and you can safely unplug the cable. As a confirmation, you'll get a PASS message (with green background) in the left-most box at the very top of the Odin.
13. What to do if Odin gets stuck? If ODIN gets stuck and doesn't seem to be reponding, or you get a FAIL message (with red background) in ODIN, disconnect the phone from the PC, close ODIN, remove battery, re-insert it, restart phone in Download mode again, and repear the procedure again from Step 8.
14. Once you've got the PASS message, sometimes the phone might get stuck at S logo, and not boot up completely. This is normal, just follow the steps below, and things will be fine. On the contrary, if it boots up fine, without getting stuck at S logo, you are done. The Android 4.0 firmware installation has been done successfully.
15. In case, if your i9100G doesn't move beyond the S logo when booting up after getting PASS in Odin (make sure you wait for at least 10-15 minutes to confirm that it's stuck):
Boot to recovery mode - first power off phone and after screen shuts down, wait for 5-6 seconds, and then press and holdHome + Volume Up + Powerkeys together. You will now enter recovery mode. Use volume keys to navigate up and down and power or homekey to select the menu options.
Go toFactory Resetand select it. HitYesto confirm on next screen.
Now, go toWipe Cacheand select it. Click Yes to confirm on next screen.
Now, tap Reboot System Now to boot your Galaxy S2 i9100G. It should boot up fine. And you'll have official Android 4.0, Ice Cream Sandwich firmware on your Galaxy S2 i9100, the XXLPQ. To verify if firmware installed successfully, go to Settings and scroll down. Then, select About Phone and check the device information there.
How to Install AOKP Based Jelly Bean Update on Samsung Galaxy S2 I9100G
1. Download the latest version of the ROM from XDA Developers official thread (Download here).
2. Download the Google Apps package here.
3. Copy the downloaded zip files from step 1 and step 2 to the internal SD card.
4. Power off the phone and boot into Clockworkmod recovery. To do this, press and hold these three buttons together until the screen turns on: Volume UP + Home + Power. Phone will now boot into CWM recovery.
Use volume keys to navigate up and down between menu options and power key to select an option in recovery.
5. Select wipe data/factory reset, then hit Yes on next screen to confirm. Wait until the data wipe process completes.
6. Select install zip from sdcard, then tap choose zip from sdcard. Browse and locate the ROM file on the sdcard and select it. Confirm installation by selecting Yes - Install _____.zip on the next screen. The ROM will begin installing.
7. Once ROM is installed, tap choose zip from sdcard again, then select the gapps-jb-20120726-signed.zip file to install the Google apps package.
8. After Google apps is installed, select go back then hit reboot system now to reboot the phone into AOKP ROM. The first boot may take up to 5 minutes, so leave it alone.
9. To return to the stock Samsung ROM again, you can flash the XXLPQ firmware by following the guide given above.
AOKP ROM, based on Android 4.1 Jelly Bean is now installed and running on your Galaxy S2 I9100G.
[Source: The Android Soul]