Galaxy S5 Outperformed by HTC One M8 and iPhone 5s in Benchmark Tests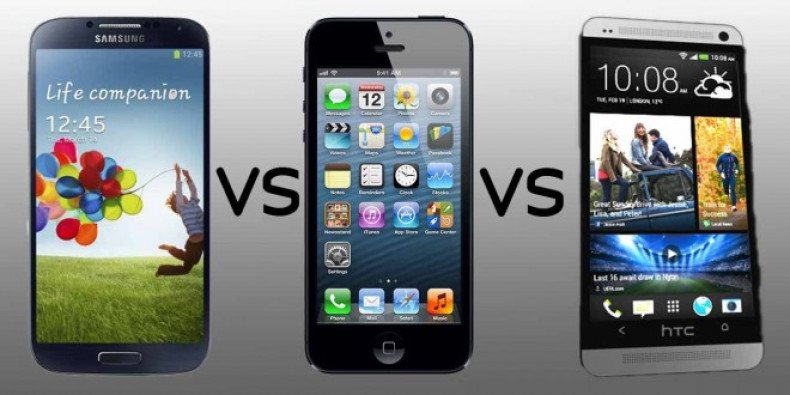 Samsung's upcoming flagship smartphone, the Galaxy S5, has been put through rigorous performance benchmarks against its rivals, the HTC One M8 and iPhone 5s, in recent tests conducted by Anand Lal Shimpi and Joshua Ho of AnandTech.
According to the benchmark report, the yet to be released Galaxy S5 has been considerably outperformed by the new HTC One M8 and the six-month-old iPhone 5s in several tests including browser benchmark tests, Basemark and 3D Mark tests for processor, graphics and overall system performance.
Quite surprisingly, as The Guardian reports, the Galaxy S5 managed to top benchmark score in only two of the 39 tests conducted by AnandTech, while the new HTC One M8 retained its top ranking across most of the tests.
CPU Performance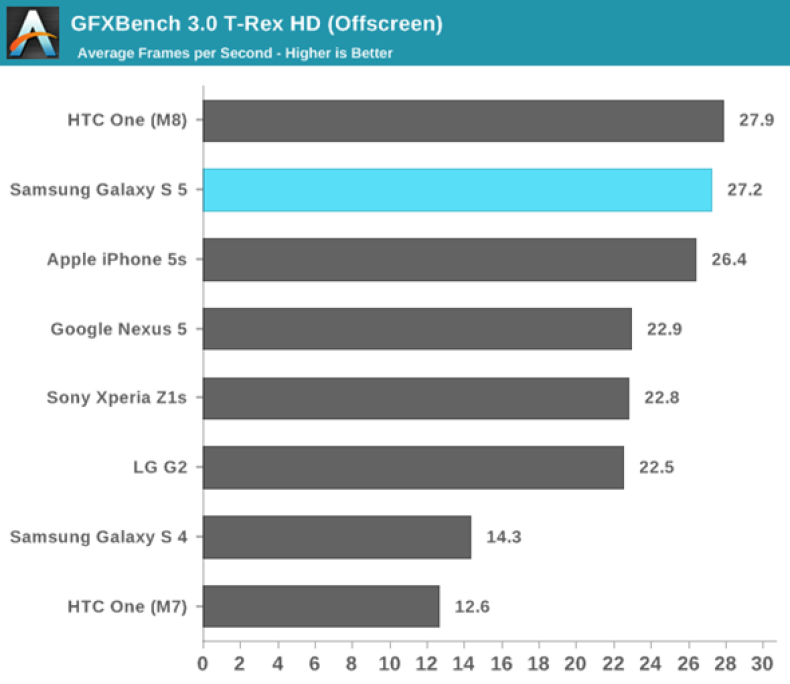 Both the Galaxy S5 and HTC One M8 feature the new Snapdragon 801 processor based on improved 28nm HPm architecture with four 2.5Ghz Krait 400 cores and a 578MHz Adreno 330 GPU.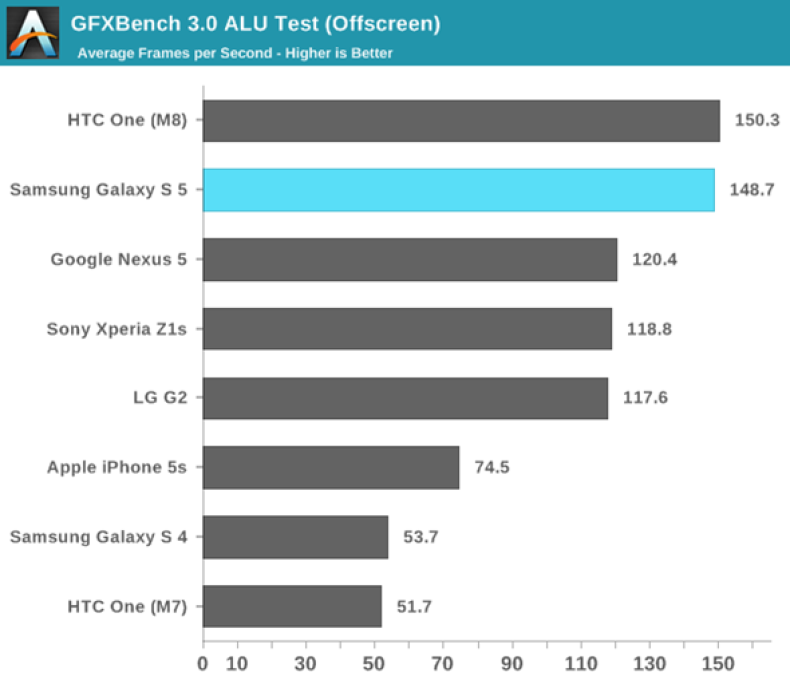 The report also suggests that despite including the faster silicon than HTC's M8, the Galaxy S5 lags behind the former owing to a thermal issue with reduced dissipation of heat (due to plastic casing) in comparison to the M8 with metal casing.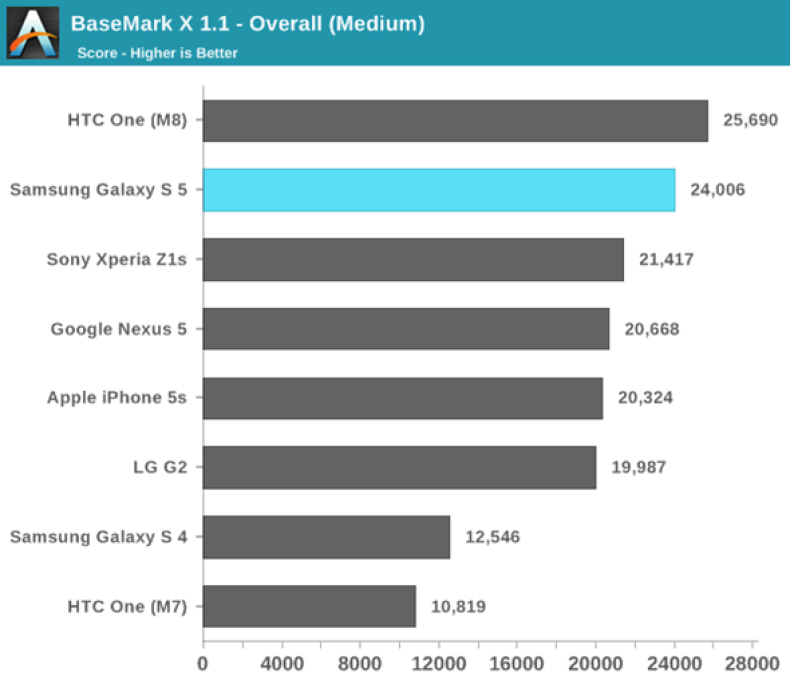 Though the choice of build materials (plastic or metal) does not impact the user experience, it does affect the performance considerably owing to the thermal issue.
AnandTech concludes from the tests that both Samsung and HTC have come clean without any trace of cheats that OEMs earlier employed in their devices to boost performance scores in Android benchmarks.
GPU Performance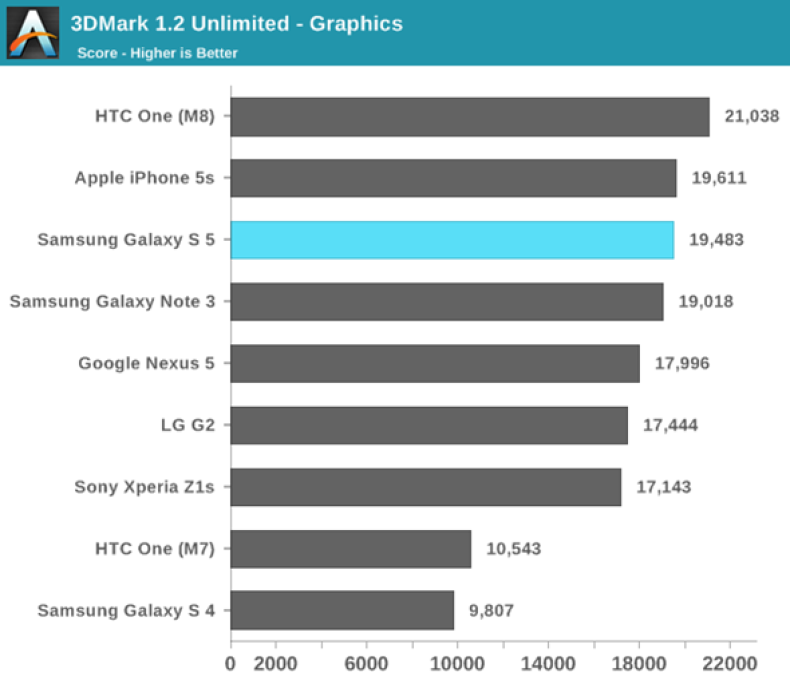 The biggest gain from upgrading the processor architecture to Snapdragon 801 from 800 comes in the form of frequency scaling, which favours the M8 in beating the Galaxy S5 in most of the graphics tests.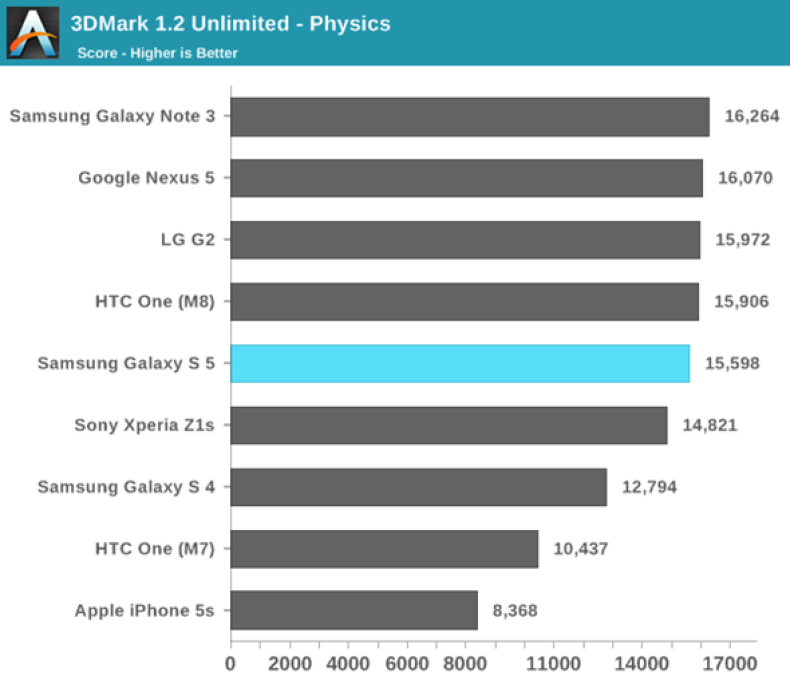 However, the Adreno 330 GPU is found to deliver decent performance on 1080p display both with current and next-generation 3D games.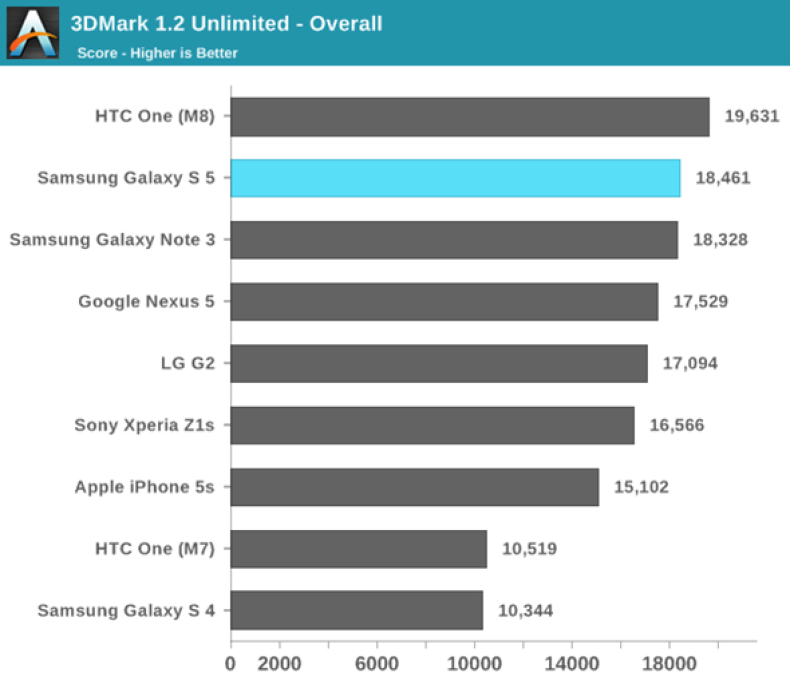 NAND Performance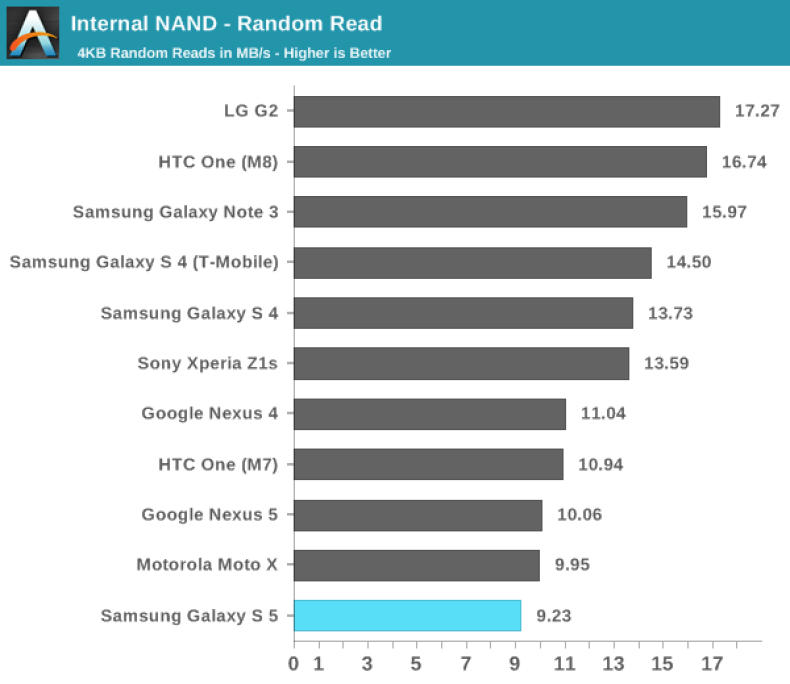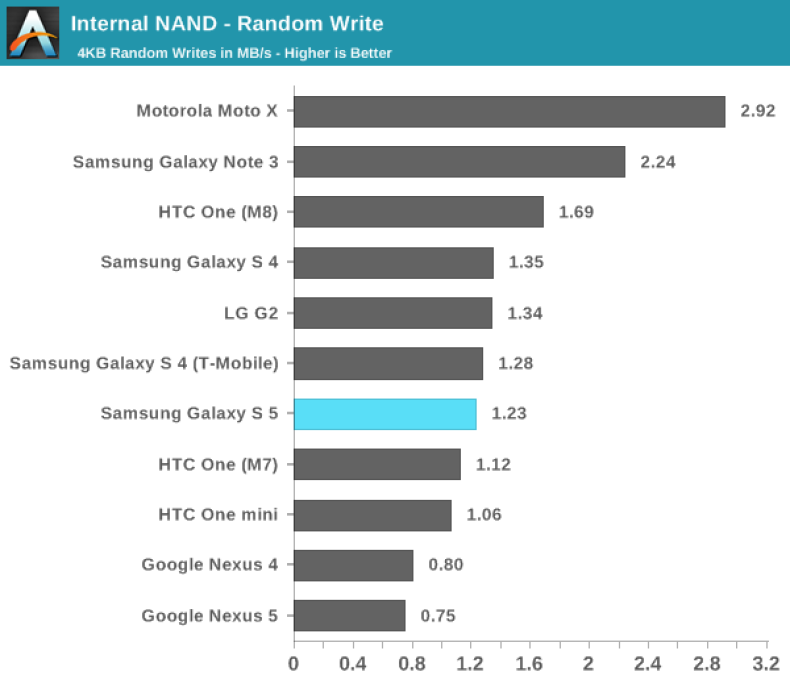 Quite strangely, the Galaxy S5 reportedly underperforms in the random read/write tests on a 100MB span of LBAs. This is despite supporting the latest MultiMediaCard standard, eMMC 5.0, with interface speed up to 400MB/s and rated to offer 10X performance increase over external memory cards.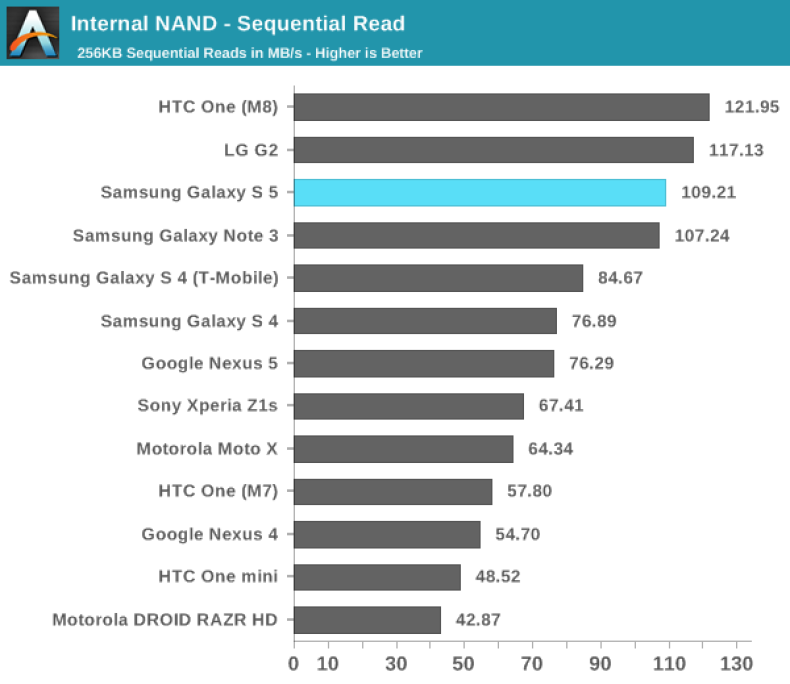 On the contrary, the S5 shows improved scores over the Galaxy s4 in the Sequential read/write performance tests, which means less lag during routine usage of phone for common tasks.