Gambia Rising: Pro-democracy protests and government's crackdown explained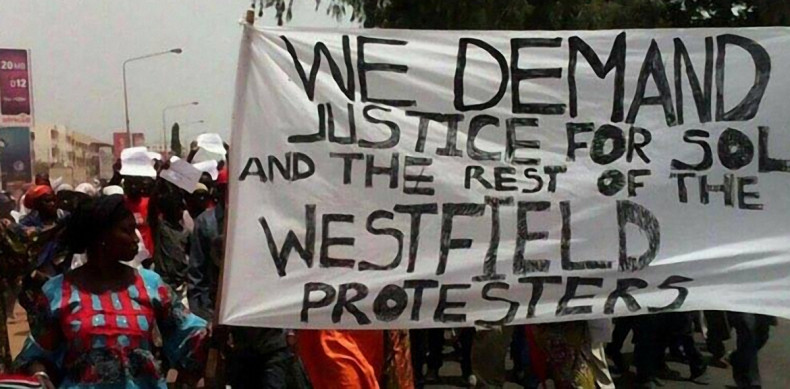 Hundreds of people have been calling for electoral reform and political change in the Gambia ahead of presidential election, which will be held on 1 December. Despite the arrests of activists and opposition members when protests erupted on 14 April, people are still taking to the streets of capital Banjul – where demonstrations are rare – demanding change in the West African nation.
Under hashtags such as #GambiaRising, Gambians are also involved in social media campaigns that aim to shed light on abuses which have allegedly occurred.
Reasons behind protests
In power since 1994, President Yahya Jammeh has been accused of undermining an effective opposition by raising the costs to register a political party.
Under the new law, anyone who wants to register a political party or run as presidential candidate has to pay 500,000 dalasis ($11,870; £8,240 ). Critics argue it undermines pluralism in the economically-stagnant country, where nearly 50% of the population still live in poverty.
The government said the law was necessary to ensure parties were properly organised. However, protesters are calling for electoral changes and the stepping down of Jammeh.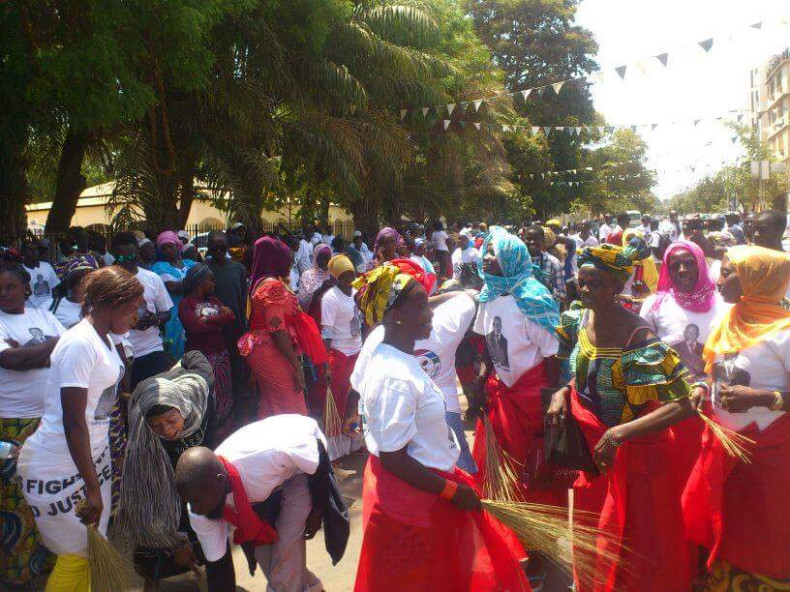 Government's reaction
Authorities deemed the protests illegal as demonstrators, on April 14, had failed to obtain permission from the police and at least 50 people were arrested. It is feared that Solo Sandeng, secretary of the opposition United Democratic Party (UDP), died alongside two others while being held in detention. Human rights groups have so far confirmed only Sandeng's death on April 18, which triggered further demonstrations culminating in the arrest of opposition leader Ousainou Darboe.
The government's response to the demonstrations sparked international outrage, with the United Nations (UN) and rights groups calling for an independent investigation into the deaths and arrests.
In a rare public address on the matter, information minister Sherrif Bojang said he could not confirm the deaths in detention or the arrest of the protesters.
Trial
Darboe and 19 others are standing trial in connection to the April protest. The defendants were denied bail after being charged with conspiracy to commit a felony and had previously been charged with assembling unlawfully, as well as rioting, inciting violence and interfering with vehicles. They all pleaded not guilty.
Prominent journalist and activist Sainey M K Marenah told IBTimes UK that Justice Attaba, the judge who handled the case, resigned after a phone conversation emerged of him complaining the case was "an embarrassments, lacked merit and therefore it should be dismissed". The case has not yet been assigned to a new judge. Allegations also emerged that Chief of Justice Emmanuel O. Fagbenle has been fired.
Government's statements
In a public address to the nation on 18 May, Jammeh defined members of the Gambian opposition as "opportunistic people supported by the West". He added: "I will bow to only Allah and my mother. I will never tolerate opposition to destabilise this country."
Earlier in May, Samsudeen Sarr, Gambia's deputy ambassador to the UN – based in New York – was recorded while saying he would open fire on protesters in Banjul. "If I were there, and I was in charge, I would open fire on anybody," the diplomat said. The clip surfaced on 9 May, hours after activists and the opposition claimed security forces attacked people who had gathered outside the High Court in Banjul, as Darboe appeared for a court ruling.
Sarr accused the person who secretly recorded him of doctoring the audio, releasing just a few seconds of a two-hour-long conversation. He also claimed people behind the protests were "anti-Gambia government dissidents" in the USA and Europe who aimed to overthrow the government which, he said, had been overwhelmingly voted into office. He also rejected allegations that Sandeng died in custody.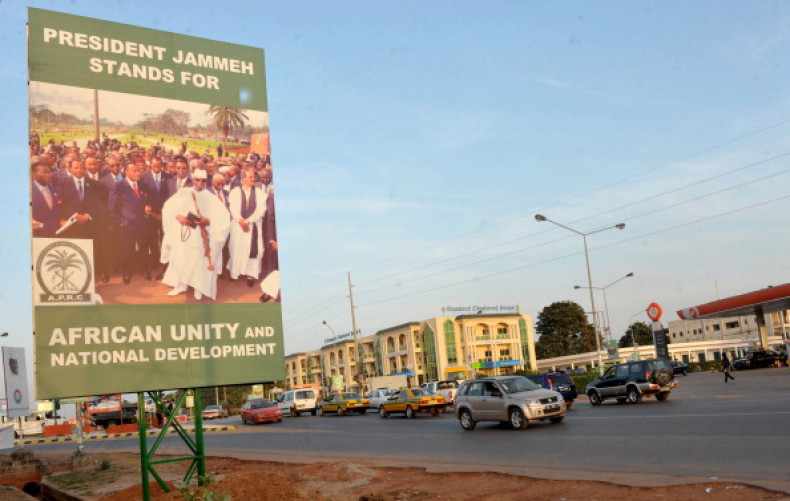 Human rights
Protests are very rare in Gambia. Jammeh has often been accused of violating human rights and cracking down on dissidents, journalists and activists. Human Rights Watch (HRW), which was able to confirm the death of Sandeng, said the government's reaction to the protests is the result of its repressive nature.
Jeffrey Smith, an international human rights consultant who has worked with Gambian activists, told IBTimes UK: "That one of Gambia's top diplomats has openly endorsed the killing of peaceful protesters should, once and for all, dispel of any remaining notion that the Jammeh regime is capable of governing in a responsible or humane manner."