The president of The Gambia Adama Barrow has arrived in the French capital of Paris to sure up economic links with Europe after the European Union pledged to give €75m in aid to the west African nation following his surprise election.
Barrow, who took office as the first elected president in Gambia's history following a shock December poll in which he defeated 22-year incumbent Yahya Jammeh, arrived in Paris at 9am this morning (14 March). He was due to stay in France for two days before moving on to Brussels, the French outlet RTI reported.
In the French capital, Barrow is due to meet the French president Francois Hollande. The outgoing French president congratulated Barrow as he assumed the presidency in January for on ushering in a "new era" in Gambian politics.
The Gambian leader will also meet with France's economics minister, and its development and foreign ministers.
Barrow will also meet with members of the Gambian community in exile in France. He is expected to meet with local leaders to discuss he plans for a national reconciliation commission in The Gambia. Addressing decades of human rights abuses including forced disappearances and political repression under the former regime has become a cornerstone of Barrow's vision in The Gambia.
In Brussels Barrow will reaffirm The Gambia's close ties with the EU. They had previously reached a crisis point under Yahya Jammeh when €22m in aid was cancelled in 2010. In 2015 Banjul expelled its EU representative.
The 28-member community has already agreed to release €75m to The Gambia to aid its most vulnerable and for infrastructure projects. A further €150m could be made available in the medium term.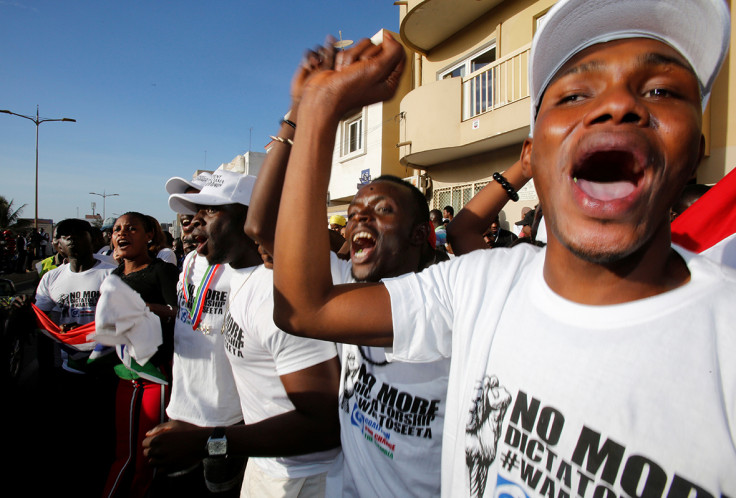 Barrow was inaugurated as President of The Gambia in January at the country's Embassy in Senegal, amid a constitutional standoff in January.
The presidential crisis was sparked when his predecessor refused to step down, and led to the mobilisation of the East African regional body of states ECOWAS to the point of removing the 22-year ruler by force.
After negotiations with regional leaders Jammeh was persuaded to go into exile in Equatorial Guinea. Barrow returned to The Gambia days later to jubilant reception form the Gambian people.