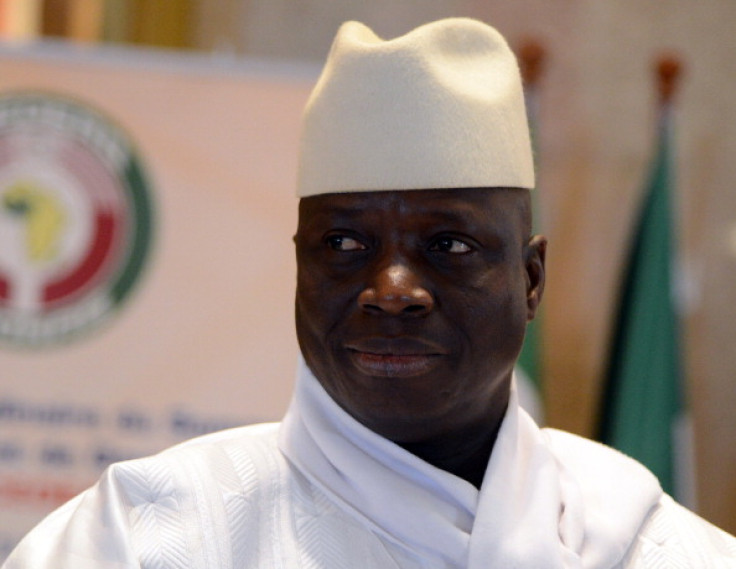 The Gambian president has called for a peaceful electoral campaign weeks before the presidential election, which will be held on 1 December. Yahya Jammeh, who is seeking a fifth term, made the comment as several right groups warned the country is cracking down on freedom of speech and the media ahead of the vote.
"Our campaign is focusing on peace and security and not for violence. Violence is like bushfire. You can know where it starts but you won't know where it will end," Jammeh was quoted by AFP as saying.
"Therefore let us campaign peacefully, vote peacefully and then celebrate our victory," the leader, who has been in power since 1994, continued.
Most of the major Gambian opposition parties have formed a coalition headed by businessman Adama Barrow , from the United Democratic Party (UDP) opposition party.
Gambia has come under fire for the way it handled April protests in the capital Banjul, where people called for electoral reforms and Jammeh's resignation .
At least 50 people were arrested, amid fears the UDP secretary, Solo Sanderg, and another party member died while in detention.
Right groups have claimed the April protests were the result of the repressive government of Jammeh, who is often accused of violating human rights and cracking down on dissidents, journalists and activists.
The leader has also been accused of inciting tensions by making genocide remarks against the Mandinka ethnic group.
Some people have claimed the Gambia's recent decision to pull out of the International Criminal Court (ICC) was made to avoid a possible prosecution of Jammeh for alleged human rights violations committed during his office.
In a public address to the nation in May 2016, Jammeh defined members of the Gambian opposition as "opportunistic people supported by the West". He added: "I will bow to only Allah and my mother. I will never tolerate opposition to destabilise this country."
In May, Samsudeen Sarr, Gambia's deputy ambassador to the UN – based in New York – was recorded saying he would open fire on protesters in Banjul. The clip surfaced on 9 May, hours after activists and the opposition claimed security forces attacked people who had gathered outside the High Court in Banjul.
Sarr accused the person who secretly recorded him of doctoring the audio, having released just a few seconds of a two-hour-long conversation. He also claimed people behind the protests were "anti-Gambia government dissidents" in the US and Europe.