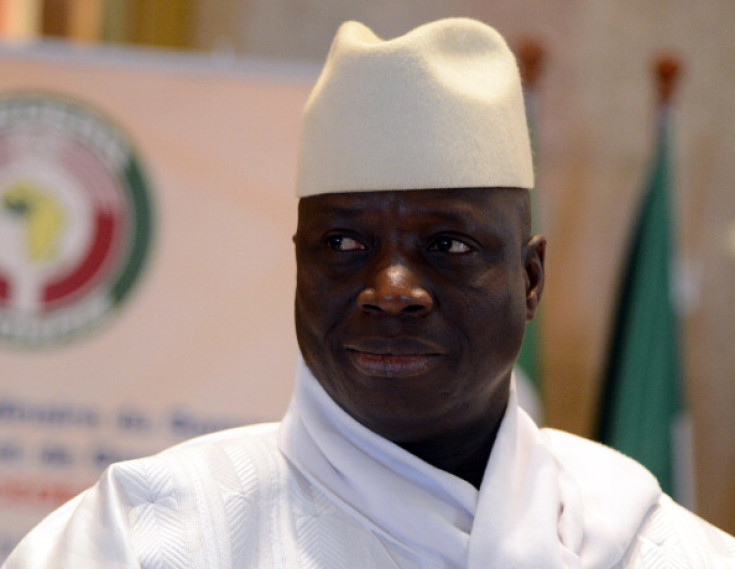 The Gambia's decision to withdraw from the International Criminal Court (ICC) is coming as the country has been arresting and charging activists and opposition members in the lead-up to December presidential election.
At least 50 people were arrested earlier this year after taking to the streets of the capital Banjul, calling for electoral reforms and the resignation of President Yahya Jammeh, who has been in power since 1994.
Authorities deemed the protests illegal as demonstrators had failed to obtain permission from the police. The opposition claimed two members of the main opposition party, the United Democratic Party (UDP), have died in detention.
Gambian authorities claimed their decision to pull out from the ICC was due to the fact that the court "ignores war crimes" committed by Western countries.
However, some have claimed the decision was made to avoid a possible prosecution of Jammeh for alleged human rights violations he committed during his office.
"This is an indication that President Jammeh intends to divert Gambians and the international community from pressing political situations in Gambia ahead of December Elections," Gambian activist and journalist Sainey M K Marenah told IBTimes UK. He has been living in Senegal since he was accused by the Gambian government of publicising "false news" in 2014.
"Jammeh is desperate and worried about his future should he lose elections," he alleged.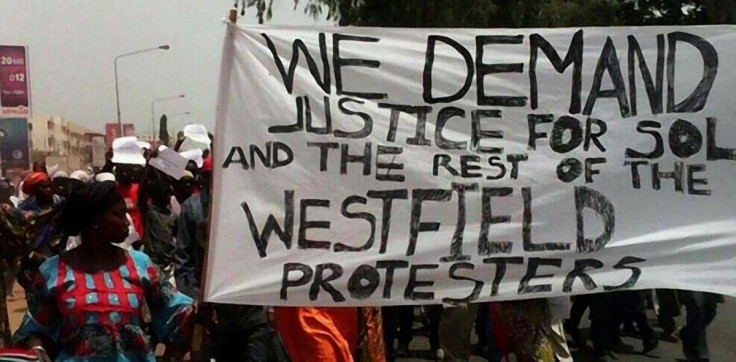 'Incendiary rethoric'
Jeffrey Smith, human rights consultant and founding director of NGO Vanguard Africa, believes Gambia's withdrawal should not be surprising.
"It is very concerning that it comes weeks before a presidential election, the lead-up of which has been fraught with violence against the opposition, killings and highly incendiary rhetoric espoused by Jammeh himself," he told IBTimes UK.
"President Jammeh has followed his own set of rules for over two decades, using any opportunity to entrench his abusive rule and evade accountability for his innumerable crimes," he alleged.
In a public address to the nation in May 2016, Jammeh defined members of the Gambian opposition as "opportunistic people supported by the West". He added: "I will bow to only Allah and my mother. I will never tolerate opposition to destabilise this country."
In June, Jammeh stirred outrage after claiming members of the Mandinka ethnic group, estimated to make up 42% of the country's population (714,000 out of 1.8m), were "enemies and foreigners." He was accused by rights groups and the UN of inciting tensions for claiming, among other things, that he would relocate "the Mandinkas where even a fly can't see them"
Earlier in May, Samsudeen Sarr, Gambia's deputy ambassador to the UN – based in New York – was recorded while saying he would open fire on protesters in Banjul. The clip surfaced on 9 May, hours after activists and the opposition claimed security forces attacked people who had gathered outside the High Court in Banjul.
Sarr accused the person who secretly recorded him of doctoring the audio, having released just a few seconds of a two-hour-long conversation. He also claimed people behind the protests were "anti-Gambia government dissidents" in the US and Europe.
The Gambian embassy in London has not replied to a request for comments.
Reuters quoted Gambia's Information Minister Sheriff Bojang as saying: "This action is warranted by the fact that the ICC, despite being called the International Criminal Court, is in fact an International Caucasian Court for the persecution and humiliation of people of colour, especially Africans. There are many western countries, at least 30, that have committed heinous war crimes against independent sovereign states and their citizens since the creation of the ICC and not a single western war criminal has been indicted."