Game Of Thrones season 4 saw a bitter ending to the blooming romance between Jon Snow and his wildling lover Ygritte, when the latter died in a tragic death in the arms of the Lord Commander. While their on-screen love was short-lived, the real life couple of the HBO series – Kit Harington and Rose Leslie – seem to be going strong in their relationship despite rumours suggesting that they were parting ways.
The English actor, who is busy filming for Game Of Thrones season 7 in Northern Ireland was recently spotted with his girlfriend and former co-star enjoying a romantic stroll in the city.
The Scottish actress reportedly managed to spend some quality time with Harington as he squeezed in a break from filming.
The crew along with the Northern king is reported to have set up their unit in Belfast, where they will be filming scenes for the penultimate season of the Emmy-winning show.
The 29-year-old GOT star was dressed in blue denims and olive green bomber jacket, with his iconic curls pulled back into a man-bun, while his girlfriend cut a relaxed figure in rolled-up jeans and a powder-blue fur cap.
In an interview with Vogue Italia, Harington had earlier gushed about Leslie as he recalled how he fell for his ginger-haired girlfriend, who played Ygritte on the show. Sharing one of his fondest memories from the show, the Pompeii actor said, "Because the country is beautiful, because the Northern Lights are magical, and because it was there that I fell in love."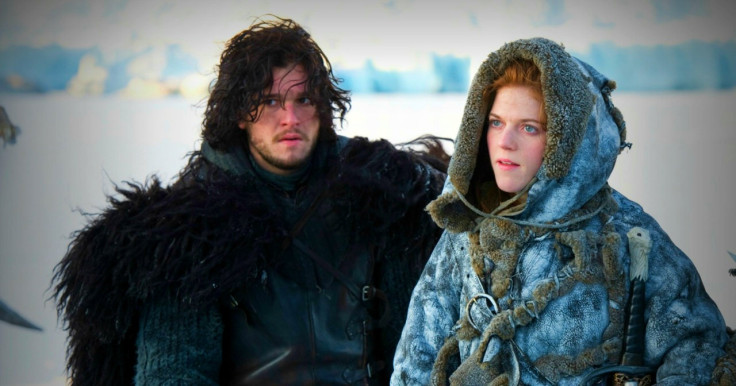 "If you're already attracted to someone, and then they play your love interest in the show, it's becomes very easy to fall in love," he added.
The couple managed to dismiss all the breakup rumours, which surfaced after Harington was spotted with another red-haired woman while filming for the HBO series. Harington recently signed up for a BBC series inspired by the story of Guy Fawkes.