After the Lord Of The Rings and the US hit TV series House Of Cards, the French government's information service (GIS) is using Game Of Thrones to communicate its key reforms.
On the day of the worldwide release of medieval-fantasy series' fifth season first episode, Christian Gravel, who heads Matignon's GIS, tried to ride the wave to tout Prime Minister Manuel Valls' socialist government's key reforms.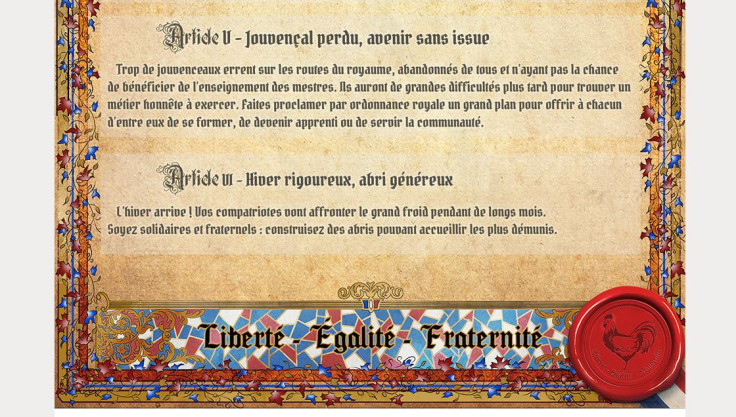 In the form of a letter addressed "to the noble families of the Seven kingdoms" on Sunday 12 April, Gravel outlined the government's policy assessment, which included its territorial and pensions reforms as well as its fight against school drop-outs.
In reference to Game Of Thrones, the government used amusing sentences to speak about pensions, such as "The brother knights standing guard on the Wall watching, day and night in the cold and snow to defend the kingdom. Be sure to take into account the difficulty of their mission to enable them to quickly enjoy early retirement, for all the sacrifices they make."
"Behind these codes which seem very light at first, we want to bring serious information to a wider audience," Gravel told Le Figaro, referring to a practice modelled on the political communication service of the White House.
"The idea is to roll out an aggressive strategy for the government's communication through different tools opened by social media, using their references. We must break strategies that are too institutional to reach the widest possible audience," he added.
This is not the first time the government has used pop culture in its material, having already jumped on the Lord Of The Rings and House Of Cards bandwagons, with positive results according to Gravel.
Last year, the government tweeted a map of France inspired by JRR Tolkien's novel to advertise its territorial reform, which redrew regional boundaries.
In February this year, as the third season of the House Of Cards was released, Matignon posted a number of tweets with the hashtag #HouseOfCards, and used elements of the plot to warn against conflicts of interest on the behalf of its High Authority for Financial Transparency.
Earlier in 2014, GIS also "declared war on the Dark Side of Climate Change" in a tweet posted as the first trailer for the new Star Wars movie was released globally.
"We are gradually expanding our audience. We receive a lot of criticism but many satisfied users are also encouraging as they see us finally adopt more modern [means of] communication," he said, adding: "We don't ever want to look like we are has-beens with things of the web, we must embody innovation."
The director says he is not only targeting young people who watch TV series, highlighting the government's idea to launch a bingo for people's Christmas dinner last year, to "target all generations".