As fans anxiously await season five premiere of Game Of Thrones, IBTimes UK have been given an insight into what it is like on set of TV's most popular series, including how the beautiful costumes are made and how Daenerys and Arya Stark's "strong" character traits are represented through their outfits.
A show insider spoke to us in February after production on season five had wrapped up:
How does the process start of putting together these intricate costumes?
You don't realise how many characters there are and all these costumes are made from scratch. There isn't really anything you can hire or buy because it doesn't exist as it's fantasy.
A major show like Game Of Thrones must be chaotic. What is it really like behind the scenes?
Everyone is really lovely. It is the nicest work environment... people just want to get on with their job and have a good time. That's the best because when everyone gets stressed and starts arguing it's never fun but Game of Thrones was amazing.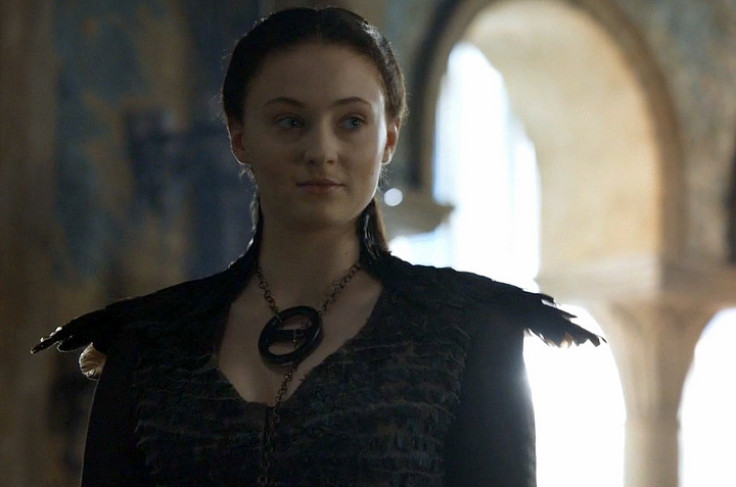 Could you ever guess what a storyline would be through the costumes you made?
So much personality comes out through the costumes. They do so well getting the character traits out in the costumes through colours etc.
One thing I did notice was when something bad was going to happen, and they'd ask for more than one of the exact costume for a character and it would be because either they're going to die or they're going to be killing someone else as there's going to be blood on this thing or it's going to get destroyed in some way. But you'd never know the context of what would be happening.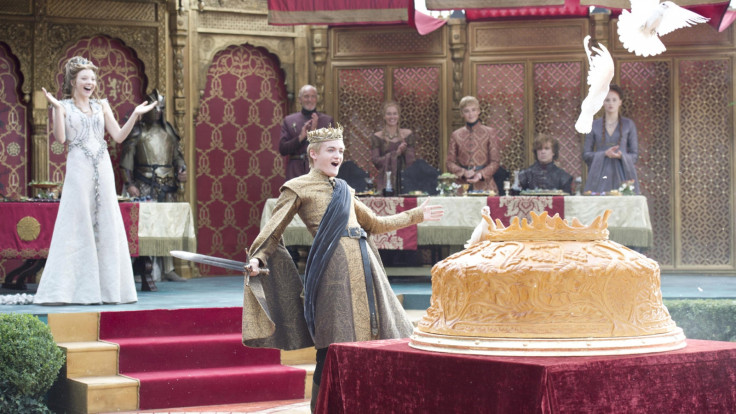 Nudity has been a huge talking point with Game of Thrones, and some have called for more male characters to get naked on-screen. Do you agree?
Yes, I definitely think it should be equal for the sake of being equal. There is a lot of full frontal and nudity but [there should be more for men]. [Jokingly] There obviously needs to be more if people aren't shocked by it. Let's not have any costumes, just let everyone be naked. It might be good if they have a nice costume and then strip it off! [Laughs]
What was your favourite thing about working on the series?
The costumes are just amazing! You don't get anything like that unless it's fantasy. I've just seen the costumes in the film Jupiter Ascending... everything seems a little bit Game Of Thrones-inspired now.
They've taken the fantasy aspect and mixed it in with the futuristic style that everyone seems to love. They've jumped on the bandwagon and rolled with it because Game Of Thrones is very popular so they've started making all these medieval-inspired things. But I just love how Game Of Thrones is so different and so unique.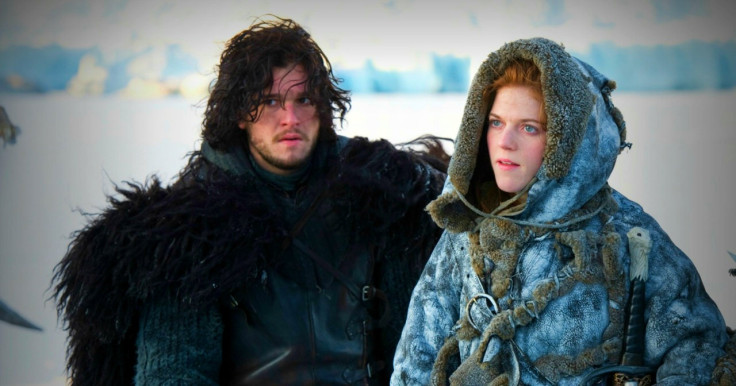 There are dragons on Game Of Thrones so it is not the most realistic show. Will it ever push the boundaries with the costumes?
I don't think it could go too wacky because then it wouldn't be as believable or as fun. The way it's based on certain periods like where it's sunnier costumes are more Grecian and Roman.
But you can go a bit wacky with it because it's not really real, so you can have bits of armour and accessories that wouldn't be put in that specific era. Mixing things together such as Daenerys' costumes - she wears trousers and women wouldn't have worn trousers. But she's got to ride her dragon somehow!
I do really like [Daenerys], she's really attractive but she's not a dumbed down woman. She's very head strong and I really like that because when you have these sorts of women, they are there to be naked and the love interest. But she has people that fall in love with her. I do love that about Game Of Thrones because she's not the only strong woman, there's Arya who's amazing. I wish I could sword fight like that. Brienne of Tarth is [also] really cool!
Did you manage to keep souvenirs of anything you created?
No, I don't think any of it would have looked quite right on me but I wanted to keep things that other people made. I remember having to help with the Sand Snakes' outfits and thinking, 'I'll look really badass in that!' but not able to pull it off.
Game Of Thrones season five premieres on HBO in the US on 12 April and on Sky Atlantic in the UK on 13 April.