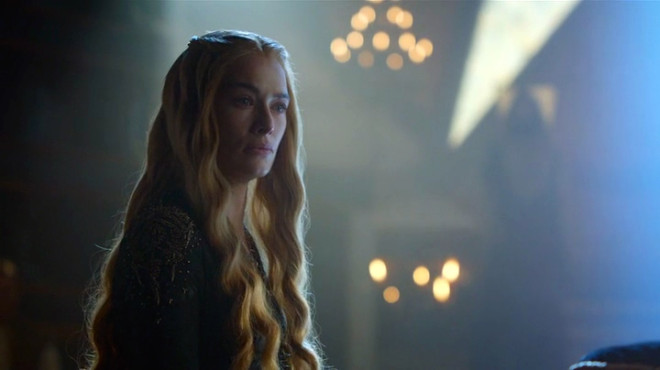 While GOT fans are still struggling to come out of the purple wedding aftershock and the incestuous rape of Cersei by her twin brother Jaime, HBO has released the finale details of its blockbuster fantasy series.
The tenth and final episode of Game of Thrones Season 4 will be titled 'The Children,' and will run for 66 minutes. The season 4 finale will beat the finale of season 2 by two minutes and will be the longest episode ever from the series, winteriscoming.net reported.
Game of Thrones has always been the favourite for creating controversies by bringing shocking twists, featuring brutal deaths, sex and rape scenes.
With each passing episode, fans keep asking the question, 'have the show gone too far this time?' Meanwhile, critics point out that the shock value in the series is overpowering its storytelling.
In the third episode 'Breaker of Chains', a grieving Cersei was raped by her twin brother and lover Jaime over her dead son Joffrey's dead body.
The episode received severe backlash from viewers while show director Alex Graves was forced to give an explanation for glorifying rape on television.
But this is not the first time the show has garnered criticism for going too far to depict violence in an episode. The show has always created controversy for showing brutal murders, be it by pouring boiling metals on one's head (Drago killing Daenerys Targaryen's brother Viserys) or by making a live woman a target to fire arrows from a crossbow (King Joffrey's gruesome treatment to Ros).
Here we have listed five most horrific scenes that fans chose to forget and have sparked huge controversies.
1.The Jaime and Cersei Rape scene from Season 4.

2.The cruel massacre during the Red Wedding in season 3.

3.Sadist king Joffrey forcing Sansa Stark to look at the severed head of her father Ned Stark who was killed in the finale episode of season 1.

4.A pregnant Daenerys Targaryen eating the whole heart of a stallion in season 1.

5.Gold Cloaks Killing a Baby in a Brothel a the order of king Joffrey.

What do you think? which is the most cruel scene ever from your favourite show Game of Thrones.