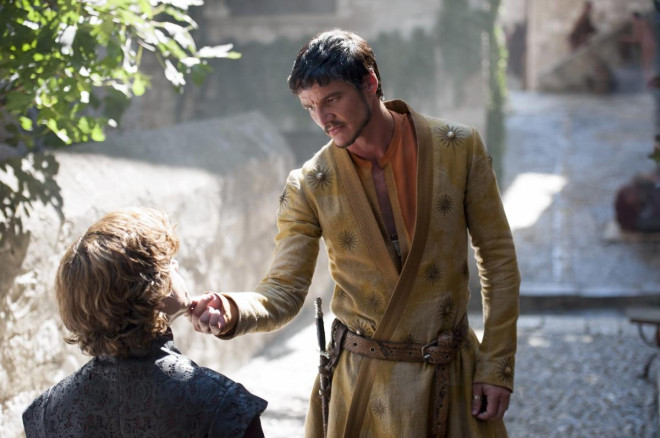 Game of Thrones Season 4 actor Pedro Pascal seems to be taking his on-screen stint as Tyrion Lannister's Champion quite seriously.
Pascal, who plays the bisexual prince Oberyn Martell in the show, stated that Tyrion (Peter Dinklage) will be perfect as the ruler of Westeros.
According to the actor, Tyrion is the most deserving when it comes to the title, due to his intelligent wit and political maneuvering skills, reports Enstars.
"I think the most capable ruler of Westeros would be Tyrion Lannister," Pedro says in a new Reddit Ask Me Anything interview. "Tyrion is very cunning - smarter than everyone in the room."
Pedro also seemed quite pleased with his own character and appreciated the way writers have highlighted his character's sexual orientation in recent episodes.
"I think that's the key to Oberyn," Pedro said. "The fact that anyone would be attracted to him, no matter what their sexual orientation is, is very in line with his character. So I think that's great."
Pedro was also all praise for Maisie William's character – Arya Stark. He said if there was one character he would swap roles with, it would be her.
"I'm in love with Arya," the Chilean-American actor added. "I don't know if I could handle the kind of trauma that her character has to go through, but (that) would be a very, very juicy role."
Game of Thrones is set to air after its Memorial Day hiatus next Sunday, June 1 at 9:00 pm on HBO.