Game Of Thrones avoided using narrative flashbacks during its first four years, but the show will offer its first flashback scene in its 5th season.
According to rumours, Ned Stark may return in flashbacks that could reveal an important part of Jon Snow's backstory.
Game Of Thrones showrunners David Benioff and DB Weiss have promised flashbacks for season five and there are rumours as to which characters could potentially be returning to the hit HBO show.
According to Entertainment Weekly, the flashback is currently expected to serve as the season's opening scene.
In an interview with Vulture about his new TNT show Legends, Sean Bean casually dropped a tidbit about Jon Snow's origin, and teased his return in the flashback scenes.
When asked if he would like to return in flashback scenes, the actor said "that would be great fun! Just to go back to that for a while, it would be such fun to do. It would be great! It would be bizarre, but it would be great! So I guess if they're going to do flashbacks, then yeah!"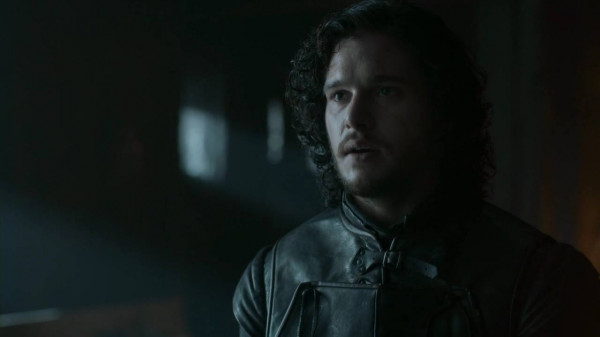 The actor then dropped a major spoiler, saying "I'm obviously not Jon Snow's dad."
He continued: "You need that to be revealed at some point, don't you? So Bran would kind of be the one having the flashback, and he would see Ned praying, right? And revealing those things? You never know what those guys are going to do with that. It's got to be something special. But I'm into that. I certainly would be into that."
Also, former Game Of Thrones star Charles Dance recently teased that he wasn't done with the series yet, which may also mean that Tywin Lannister could appear in flashback as well.
The fans of the show want Ned Stark to return in the show.
Here are a few fan tweets:
Season 5 of Game of Thrones is gonna have flashbacks. Oh please let this mean we'll get to see Ned Stark again.

— Andrew Sturgeon (@JenovaStark) October 18, 2014
Flashbacks in the next season of Game of Thrones? Heck yes. Anything to get Ned Stark back in action. Gimme little baby Ned! — Philip Ray (@ShinobiJedi42) October 17, 2014
So there is a possibility of flashbacks in Season 5 of Game of Thrones and it's somehow gon' involve Ned Stark! And the truth about Jon!

— K. (@SomeKateEiah) October 17, 2014
Does this mean Ned Stark is back? "@mashable: 'Game of Thrones' producers confirm flashbacks in Season 5." — Quentin Fountain (@quentinfountain) October 16, 2014
'Game of Thrones' will have flashbacks in Season 5 http://t.co/e1SIO0VwJy Will we see Ned Stark again?

— Ryan Donna Haynes (@mi2guys) October 17, 2014
Game of Thrones season 5 is gonna have flashbacks!! BRING BACK NED STARK!

— ✌ ☮ Squirmer ☮ ✌ (@StephSkermer) October 16, 2014
"Game of Thrones" Season 5 is currently filming and the series will return to HBO in Spring 2015.