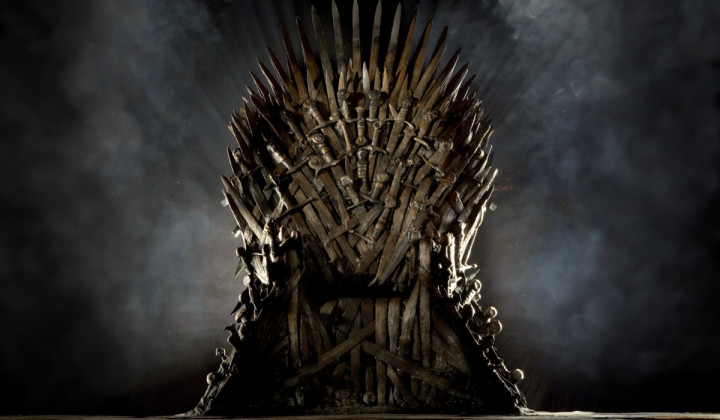 WARNING: Spoilers for Game of Thrones season 5 and George RR Martin's book series follow.
Game of Thrones fans weren't best pleased with the show's season four finale after a major plot point from the books many had expected to happen was seemingly dropped.
Season four ends in the same place as Martin's third A Song of Ice and Fire book A Storm of Swords, with many of the novel's climatic acts recreated on the small screen – save for one. Fans were shocked when Lady Stoneheart failed to make her debut.
Stoneheart is the zombified version of Catelyn Stark (played by Michelle Fairley), who was killed in season three's now famous Red Wedding. In the books she is thrown into a river and later revived by The Brotherhood Without Banners.
The reanimated Stark then travels Westeros on a quest for vengeance against those who caused her family so much suffering.
Speculation as to why Stoneheart was omitted ran rampant online, with suggestions that the character may instead debut in season five of HBO's fantasy show next year. Entertainment Weekly sat down with Fairley to discuss her role in 24: Live Another Day, and asked about her potential return.
"Yeah, the character's dead. She's dead," Fairley said bluntly.
EW followed this up with another question, asking: "Do you have a preference at all—do you think Catelyn's arc should end where it ended, or would you be into the resurrection idea?"
"You respect the writers' decision," she replied. "I knew the arc, and that was it. They can't stick to the books 100 percent. It's impossible - they only have 10 hours per season. They have got to keep it dramatic and exciting, and extraneous stuff along the way gets lost in order to maintain the quality of a brilliant show."
There's always the chance that she's toying with fans, but it sounds pretty clear that the actress won't be returning any time soon.
Game of Thrones season 5 will air early next year.