Game Of Thrones season 5: Will Tyrell wedding episode break the GoT wedding jinx with no one dying?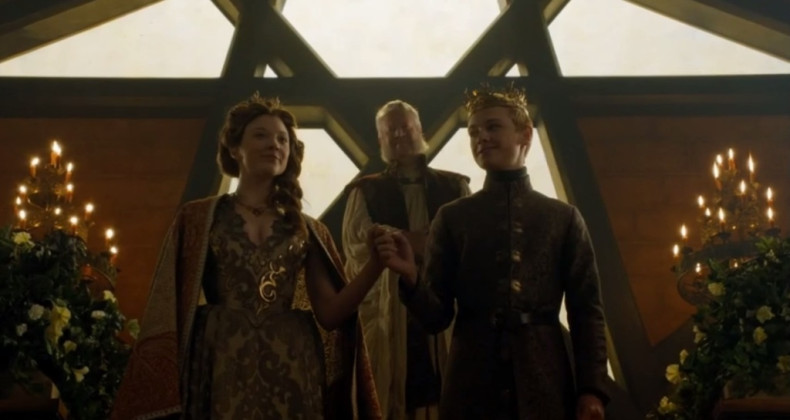 The latest trailer for Game Of Thrones season 5 promises enough action, drama, gore and sex to make it the most eagerly-awaited returning show of 2015. But does the new trailer hint at which character might get killed off this season?
Well...not really but it does give fans a glimpse of a wedding. And on Game Of Thrones, where there's a wedding, there's a way - to kill someone, that is.
The new trailer (below) shows footage of the upcoming wedding between Tommen Baratheon and Margaery Tyrell. The show is notorious for killing off major characters during wedding episodes (Red Wedding in season 3, Purple Wedding in season 4). However, this time around, with most characters scattered in different parts of the realm, it's highly unlikely that fans will witness another gruesome or heart-breaking death.
That being said, there is a shot of a very disappointed and furious looking Cersei when the newlyweds kiss, so clearly...not everyone is happy.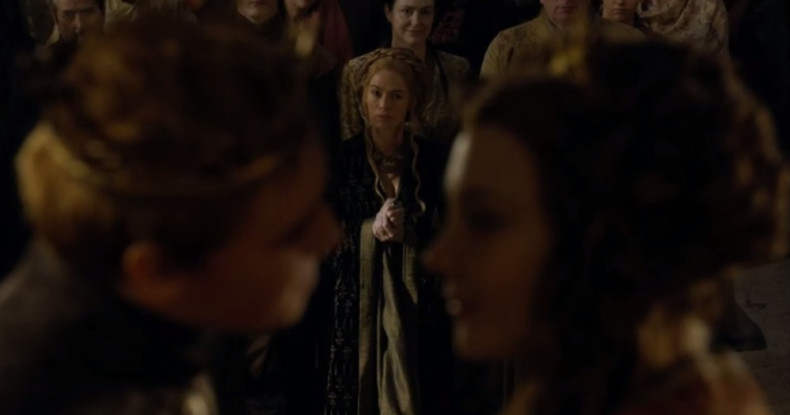 Meanwhile, the other rather interesting part of the trailer is Tyrion's first look at one of Daenerys' full-grown fire-breathing dragons.
Even though that's all there might be to it...the scene does remind me of one of Game Of Thrones' rather intriguing theories about Tyrion being one of the Three Dragon Riders (the other two are Daenerys and Jon Snow).
As per fan-generated theories, Daenerys Targaryen is not the only dragon rider in the Seven Kingdoms as Jon Snow and Tyrion Lannister also have Targaryen origins. Click here to read more about it.
If the theory actually holds some credence, perhaps season 5 will have moments leading up to that awesome moment when Tyrion rides the dragon into King's Landing to claim whatever is rightfully his.
Game Of Thrones season 5 premieres on 12 April, 2015. Watch the latest trailer below: