Game of Thrones season 7 premiere delay explained by Iain Glen aka Ser Jorah Mormont
The seventh season will premiere in summer this year.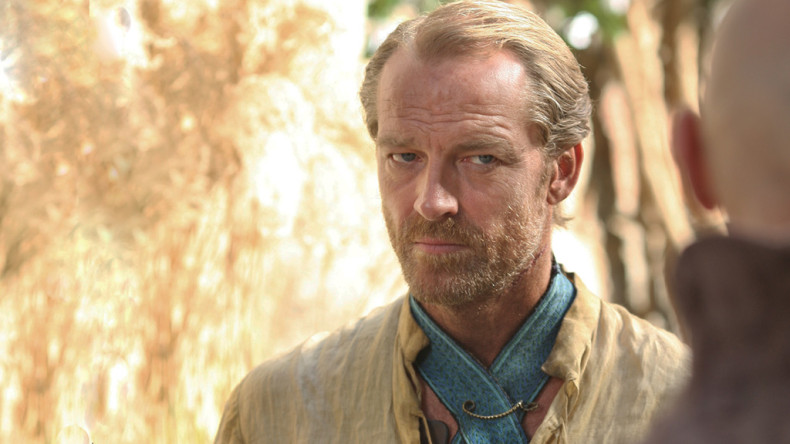 Iain Glen has finally revealed that an extraordinary script for the remaining two seasons was the reason behind the delay in the premiere date of Game of Thrones season 7.
During an interview with Radio Times, the Scottish actor praised the efforts by the producers to create the episodes. "The producers are taking the length of time it takes to shoot ten episodes to shoot just seven this year and six next year. There are fifteen more hours left in Thrones as we understand it, but that may change, but that's as far as we know. And it's a shorter series. We only have seven episodes this time. But we're shooting for just as long, so there's just as much content," he said.
As of now fans know that the upcoming two seasons of GoT will have six or seven episodes each but Glen's mention of "fifteen more hours" indicates that there will be one or two episodes that tell the stories of Jon Snow, Sansa, Arya and Bran Stark from the North, Jaime and Cersei from the King's Landing and Daenerys Targaryen and Tyrion Lannister(who are sailing towards the Westeros).
"I think the scale and size of the set pieces, the world that is being created it's just getting more and more extraordinary and they feel they need that time to shoot seven hours as opposed to ten.
The sixth season has set the game for the upcoming massive drama as Jon is declared the King of the North while his half sister Sansa is left ignored even with her contribution in the Battle of the Bastards. Arya has established herself as a faceless assassin and is moving towards her home to reunite with her siblings before beginning her revenge journey.
Daenerys and her dragons are sailing towards the Westeros to regain the Iron Throne. Cersei has declared herself the Queen of the Andals and the First Men after she wiped off all her enemies inside the state.
Glen hints that the fans will see more characters overlapping as the series is heading towards endgame. "This season you feel that the drama is moving towards its end game, more characters are overlapping so we are seeing a lot more of each other, than perhaps in the past. In the same scenes and we are going to the same places."