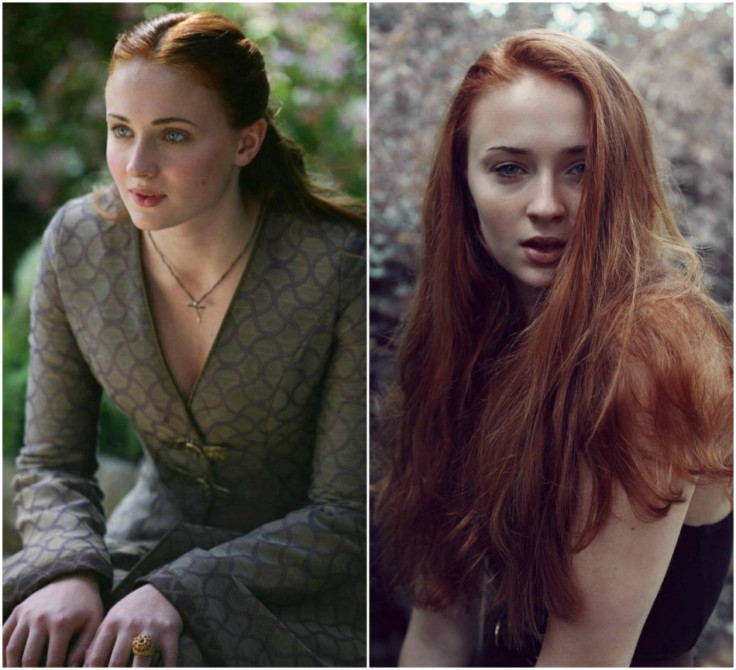 Sansa Stark actress from the HBO series Game Of Thrones has traded in her fiery red locks for a brand new look. Sophie Turner, who rose to fame with her acting debut in the fantasy series, had over time become synonymous with her signature redhead, but the actress's new photo on Instagram features Turner with platinum blonde hair.
The English actress took to her Instagram account on Friday, July 29, to share a candid photo of her with her glorious blonde locks on display. "I did a thing," she cheekily captioned the picture that featured only her greenish-blue eyes along with the new hair colour.
Considering that her new look is more in sync with another feisty character from the show — Queen Daenerys Targaryen played by Emilia Clarke — will this transformation be reflected in season 7 of Game Of Thrones? Fans will have to wait for the summer premiere of the series in 2017 for the answer.
Meanwhile, Turner and her HBO show's cast made an appearance at the San Diego Comic-Con to offer their perspective about the upcoming season. Speaking about her character (Sansa), who has risen beyond the miseries and the changing dynamics of her relationship with Jon Snow, Turner shocked fans with a new revelation.
"(Sansa) doesn't think he (Jon) has the intellect, the knowledge, the experience that she has, and I concur," Turner was reported as saying during the SDCC panel about the king in the north and his chances at ruling. "He has wonderful morals, those Stark morals, that inevitably he'll make the good decision, but whether it's going to benefit anyone is another story."
Turner also provided an insight into the evolution of her character, who started out as a young girl on the show, betrothed to King Joffrey. "I have no idea if she's going to become a real leader or if she's going to become completely sadistic, but we'll soon find out," she said.
While there's still a long time before Sansa charms fans with her role in season 7, here's a look at the X Men actress' best photos from her Instagram account.