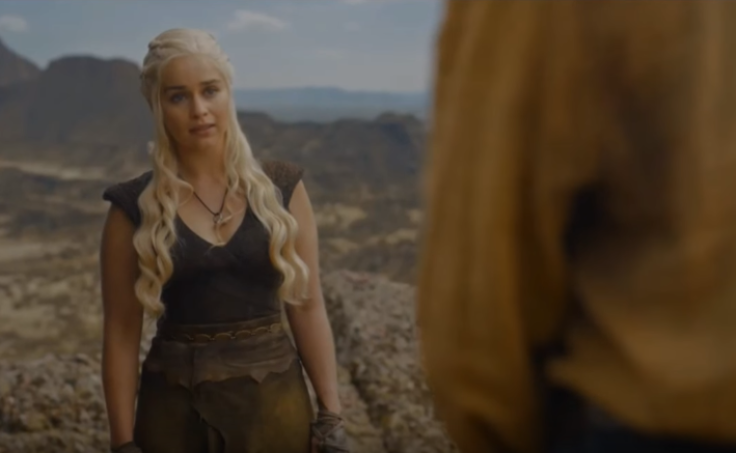 Game Of Thrones season 7 is not returning to HBO until the summer of 2017. But a recent sighting in Belfast, Northern Ireland – which is the base camp of the show's crew – teased the return of a fan-favourite character. Last time viewers got a glimpse of this character, he was not dead, and was on a quest to find a cure for his fatal situation.
Find out, which character is set to make a comeback to season 7 of Game Of Thrones. However, if you do not want spoilers, do not proceed with the article. You have been warned!
According to a report in Vanity Fair, Belfast is the main shooting location of the fantasy drama for the upcoming season. And the latest cast member to make a trip to the port city was actor Iain Glen, who plays the role of fans' and Daenerys Targaryen's favourite Ser Jorah Mormont.
The information was reported by a fan of the HBO show, who claimed that both Glen and Gwendoline Christie – who plays Brienne of Tarth – were jetting to Belfast on Monday.
"Both Brienne and Jorah Mormont are on my flight to Belfast. As I watched it last night I'm struggling to stay cool here," the fan tweeted adding, "And he's reading a script! What does it SAY."
The last time followers of Game Of Thrones saw Jorah the Andal, was during an emotional farewell scene, where he took leave from his Khaleesi to find a cure for his ever-growing greyscale. Before Ser Jorah bid adieu in season 6 episode 5 of the popular series, he even confessed his love for Daenerys, who sealed their goodbye in the most benevolent manner.
"Do not walk away from your Queen, Jorah the Andal," the Stormborn commanded during the particular scene, "You have not been dismissed." "I command you to find the cure, wherever it is in this world. I command you to heal yourself, and then return to me. When I take the seven kingdoms, I need you by my side," she added.
Sir Jorah's return in season 7 might be hindered by only one problem – greyscale, which is known to be a fatal disease, and the only one to survive it was Princess Shireen. However, a Reddit user seems to have found the solution to the disease as he reminds fans about the masked woman, Quaithe, who appeared in season 2. In a scene from the earlier season, Quaithe was seen enlightening Jorah about the protection against greyscale.
"Quaithe. It has to be her. She didn't just appear in Season 2 to help Jorah find Dany's dragons. That wasn't her only purpose in the show. No chance. Quaithe might just be the most mysterious character the show has ever introduced, and she was introduced for a reason," the user claimed on Reddit.
However, this information based on fan sighting and theories must be taken with a grain of salt, as HBO hasn't officially announced anything about the characters.